Powerful Enterprise Solution for Drupal
Enterprise Drupal CMS Hosting
Build your Drupal CMS sites on Pantheon for the fastest Drupal web hosting performance, plus best-in-class developer tools and security measures
Image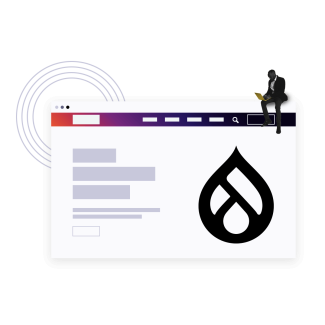 Image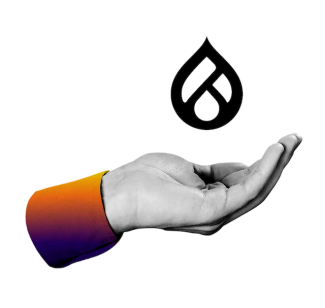 Run Your Drupal 9 Site on Pantheon
Learn why Drupal 9 and Pantheon are a perfect pair for agile web teams.
Our Roots Are in Drupal
As part of the developer community for years, we saw the need for a better solution to Drupal hosting. When you host your site on Pantheon, you get the fastest performance in the industry—you also get developer tools, automated workflows, and rock-solid security measures.

Drupal 9 & Composer
Pantheon's contribution to the Composer initiative helped lay the groundwork for more streamlined dependency management in Drupal 9 and future versions.
Learn About Drupal 9 on Pantheon
Drupal 8
We helped lay out the core architecture for the new configuration management system and sponsored the initial development.
Learn About Drupal 8 on Pantheon
Drush
Pantheon supports the ongoing work to maintain and improve Drupal's command-line interface.
Learn About Drush 10 on Pantheon
ORGANIZATIONS THAT RELY ON DRUPAL, RELY ON PANTHEON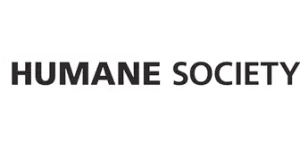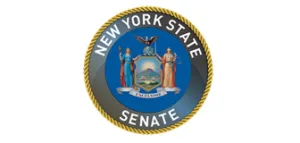 Ready to Put Pantheon Enterprise Drupal CMS Solutions to Work for Your Sites?
Chat with our Website Operations Experts Now
Image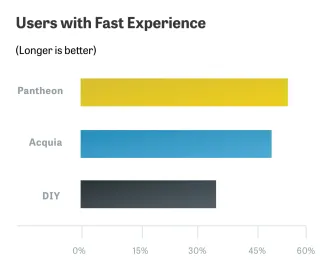 Run Your Sites on the Fastest Drupal Hosting Platform
Pantheon is the world's fastest host for Drupal websites. It's all thanks to our super-efficient container-based platform. Multiple independent benchmarks have compared Pantheon with other providers, and we consistently come out on top. Website speed matters because according to Kissmetrics, 40% of visitors abandon a website that takes more than 3 seconds to load.
Handle Traffic Spikes & Promotions With Confidence
With most hosting providers, you run the risk of downtime when traffic spikes or other sites hog shared resources. On Pantheon, you can scale to millions of pageviews without affecting performance. The platform's container-based infrastructure makes it far more reliable than VMs or clusters—true enterprise-grade Drupal hosting.
Image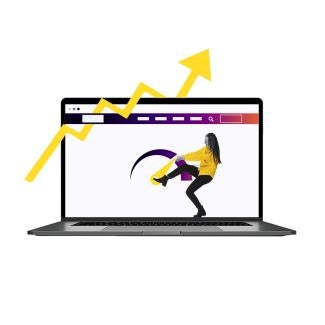 Image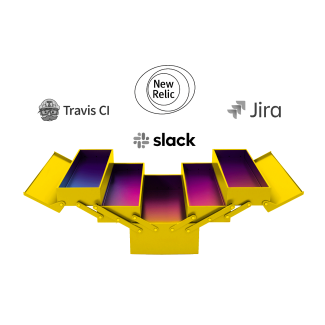 Tools That Developers Need to Drive Drupal Performance
The best tools for driving performance are built into Pantheon's platform. Varnish and Redis provide high-speed edge caching and robust application caching, while New Relic powers application performance monitoring. Our Global CDN guarantees lightning-fast response times around the world.
Managed Drupal Hosting vs. Traditional Drupal Hosting
The standard bare-bones Drupal host offers server space, a few rudimentary tools, and not much else. You build the infrastructure, install the dev tools, and do your own support. With managed hosting on Pantheon, our platform handles architecture, capacity, setup, and more. Each Pantheon account comes with a suite of features designed to make development and administration simple and intuitive.
Integrated Version Control
Say goodbye to cowboy coding without slowing anything down. Work directly on Pantheon to rapidly prototype or debug new functionality, while still maintaining version control over all code changes.
Learn About Integrated Version Control
Hands-off Visual Regression Testing
Confidently approve updates and ensure site integrity with exacting multiple environment testing.
Automate Developer Efficiency
Streamline the web operations process for updates with pre-configured automation and desired frequency from detection to deployment.
Automated Backups
Nightly automated backups of your site's database, files, and code are stored and created by job workers also running in the site's region. Additionally, any database or file clones between site environments are run by regional job workers.
Learn About Automated Backups
Automated Workflows
Empower your web team to develop, test and launch sites in realtime with Git-based workflows and feature branching.
Image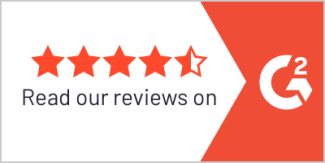 Reviews
Pantheon G2 Reviews
Read real-time and unbiased user reviews to understand why developers and marketers love Pantheon's WebOps Platform.
Pantheon Offers More Than Drupal Hosting
We deliver guaranteed success of your website launch, with ongoing uptime and performance you can always trust.
Image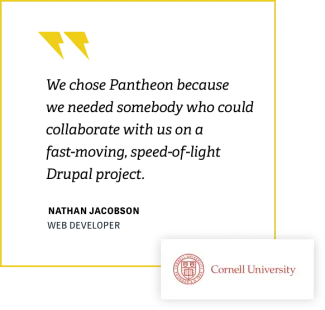 Image
Deploy Custom Distributions Across Multiple Websites
Drupal is a powerful tool for using custom distributions across large organizations. Each department or business line can spin up a site from a codebase with all of the essential features and branding, while the distribution is centrally maintained.
Work Seamlessly With Built-In Staging Environments For Drupal Development
Never underestimate the power of great workflow. On Pantheon, you never pay for development or staging environments. Every site comes with identical pre-configured Dev, Test, and Live environments connected by version control. Use a continuous integration workflow and deploy code safely.
Image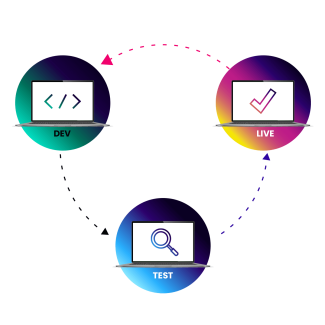 Image

The brilliance of Pantheon is that individual departments can innovate and have their own identity—fully leveraging Drupal—while also maintaining security and providing support for a single codebase.
FRANZ HARTL , WEB DEVELOPMENT MANAGER, YALE UNIVERSITY
Image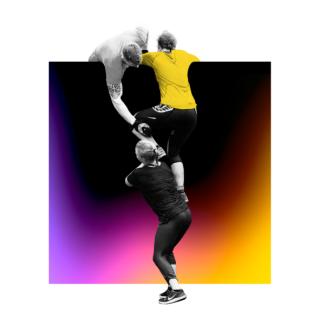 24/7/365 Support From Real Drupal Developers
Our support team is staffed by Drupal developers, not call-center script readers. Get chat support 24/7 from people who have solved dozens of problems just like yours and know Drupal inside and out.

Our web and CMS performance experts are always on deck to quickly identify the root causes and recommend a solution. And since our team knows Drupal as well as they know the platform, there's no finger-pointing between your website and our platform. We'll get to the bottom of the problem and help solve it with a minimum of back-and-forth.
Enterprise Drupal CMS Hosting Resources
Get Started
Join thousands of developers, marketers, and agencies creating magical digital experiences with Pantheon.