The Total Economic Impact™ (TEI) of Pantheon WebOps at Scale
Pantheon's Website Operations (WebOps) Platform improves efficiencies and reduces costs.

What You'll Learn:
How to achieve 156% ROI, with Net Present Value (NPV) of $2.4MM, and a sub-3-month payback
How to increase the efficiency of your web development team
How to improve the velocity in managing CMS upgrades by 1.7x on average
Image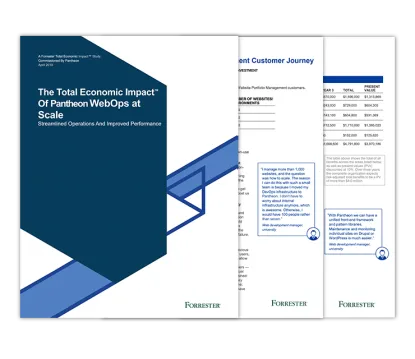 About This Report
Deploying Pantheon's WebOps Platform to manage your growing portfolio of websites will eliminate the high-risk, upfront decision web teams face when considering how to approach a CMS implementation.  Read the Forrester Total Economic Impact™ study of Pantheon to better understand the benefits, costs, and ROI when starting or switching to Pantheon Platform.
Image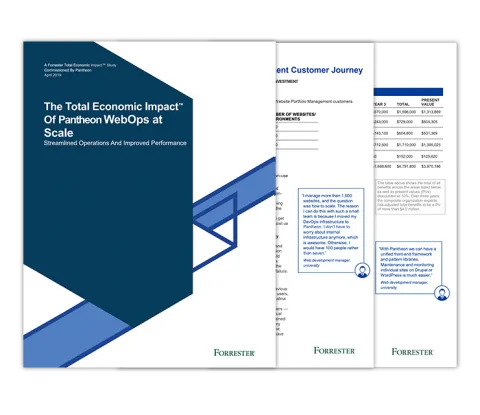 TRUSTED BY HIGH PERFORMANCE BUSINESSES