Drupal 10 Technical Sheet
Your Technical Questions About Drupal 10 Answered
What You'll Learn:
How Drupal works
Building and customizing Drupal websites
Migrating from Drupal 8 to Drupal 10
Better administrative experiences
Maintenance and updates
Drupal for the future
Image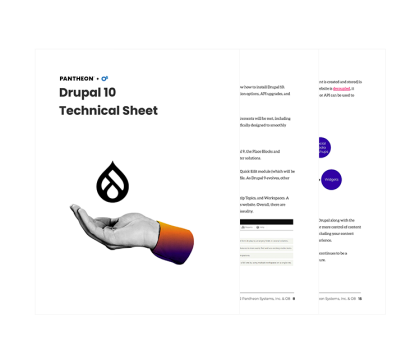 About This Guide
Technical questions about Drupal 10? Look no further for the answers. Learn how Drupal works, how to install Drupal 10, and much more.
With features like reusable content, multi-channel publishing, and personalization, it's the ideal content management system (CMS) for building the best digital experience for your users.
Image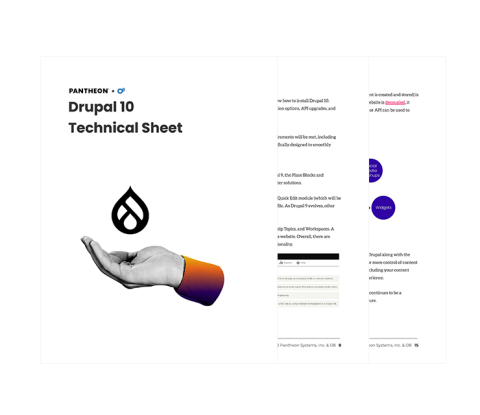 TRUSTED BY HIGH PERFORMANCE BUSINESSES