Doctors Without Borders (MSF-USA)
Médecins Sans Frontières' US association partners with Pantheon and Blue State to Rearchitect Mission-Critical Website.
Image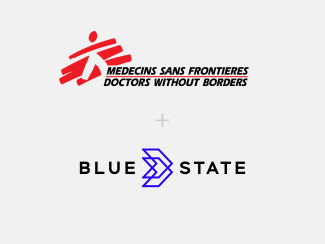 Challenge
Having chosen Pantheon as its WebOps platform, MSF-USA had come to rely on and expect high performance and smooth operations. The marketing team sought to align the site design and functionality more fully with the organization's ambitious fundraising and engagement goals for journalists, donors and healthcare professionals who frequent the site. 
Taylor Darnall, Sr. Website Marketing Manager at MSF-USA, said, "Progress on the website to better educate and nurture relationships with our existing and new supporters and donors had stalled, and it was unclear where we would focus to make improvements. To break through, we required an ongoing process to align our digital experience with a long-term, audience-first strategy and drive outcomes to further the MSF mission." 
The team analyzed data for donor behavior and found that many visitors did not clearly understand what the organization did. It was clear that the nonprofit needed to optimize the site to attract new donors and fieldwork applicants and educate them on how important their contributions are to the MSF mission. 
With a growing number of team members, partners and contractors, the team also needed a better way to collaborate on website changes and continuous site optimization. This process required consensus building, discovery and measurement informed by data, user research and stakeholder feedback. 
Image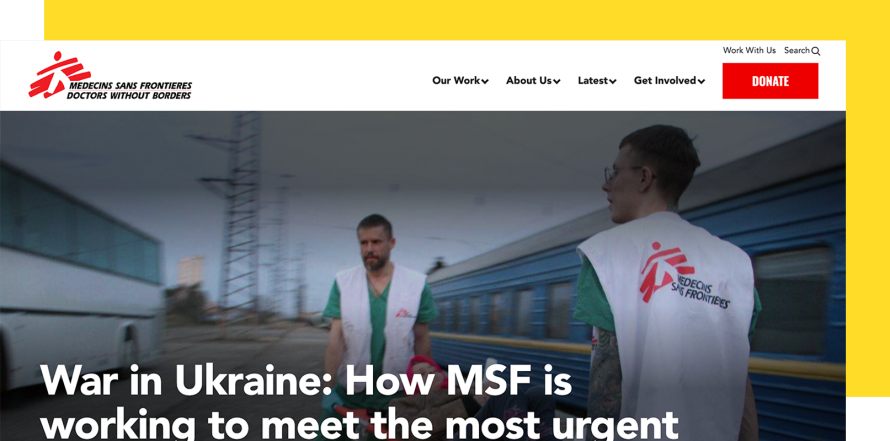 Results
Blue State evolved the digital experience for the internal marketing team and site visitors, working with stakeholders to create a new architecture that supports continuous optimization and strengthens the story-led call-to-action funnel design and content. 
Darnall noted, "Clarifying user flows through upper- and lower-funnel content made our website much more navigable. This improvement, and implementing mobile-first page layouts with clearer, more scannable visual elements, helps our visitors to find what they're looking for and deepen their engagement naturally." This approach also allowed the nonprofit to quickly communicate relevant events and optimize content to user behavior patterns. 
Pantheon's agency collaboration tools and built-in multi-user dashboard enabled Blue State and their partner, Axelerant, to work seamlessly with each other, Pantheon, and the internal web team. The same collaborative tools enabled internal stakeholders to monitor and contribute to the new web architecture. 
Pantheon WebOps stability and performance enabled the team to seamlessly migrate content into the enhanced site and gave them confidence in the platform even during the high traffic of peak giving seasons. 
Once baseline web operations were in place, the team increased short-cycle development work to support ongoing optimization. Pantheon simplicity supports regular two-week development cycles with quick developer onboarding using efficient Multidev environments. 
Security and compliance were other major benefits of the web transformation, including the Pantheon platform security and extensive documentation that supports compliance. The platform's stability kept the site highly available to donors. Visitors' experience has remained consistent even for those accessing the site on mobile devices with shifting hotspots and varying bandwidth. 
Expert Pantheon support was available for any issues. Darnall said, "If we have any questions or requests, Pantheon support is great. Sometimes, I'll pop up with unusual requests or random questions out of the blue, but it doesn't faze them. Pantheon always gives me the answer I need." 
The redesigned website now ranks for about 30% more keywords in Google Search Results, which means that MSF-USA stories are able to find the right audience faster.
Updated calls to action (CTAs) intelligently lead prospective donors to optimized funnels. When a global disaster strikes and many new visitors go on the site for more information, they get the latest information and meaningful CTAs on how they can help.
Darnall said, "Fundraising through our site enables the organization to deliver the humanitarian aid that's needed around the world. We communicate with our donors through our amazing stories of doing good in the world, giving them the chance to be part of those stories."
When the war in Ukraine broke out, MSF-USA noted that improved user experience led to an extraordinary increase in traffic. The team registered a spike of almost a million sessions during the first month of Russia's invasion of Ukraine - a double of its regular traffic levels.
Pantheon stability and security keep the website up and performing no matter what: during heavy traffic, fast-moving global events, continuous optimization, or onboarding new developers. And its ease of use lets the team run a complex website with a turnkey approach.
We're running a website for a very complex organization with lots of ongoing and developing needs. And I hardly have to think about our WebOps platform at all. Pantheon simply works and lets us support our lifesaving work." 

- Taylor Darnall, Sr. Website Marketing Manager, MSF-USA