Managed Updates
Leverage open-source, focus on growth, and secure your baseline with fully managed WordPress and Drupal updates.
Image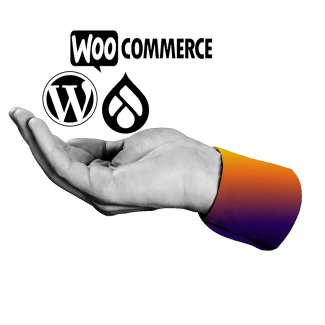 With Managed Updates, free your technical talent to manage innovation instead of site maintenance and benefit from the most widely used open-source CMS platforms, WordPress and Drupal.
Image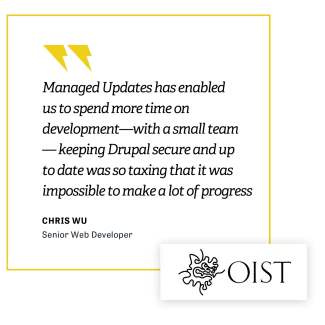 Customer Story
Okinawa Institute of Science and Technology
International Research University Scales it's Team and Meets Demand Surge with Managed Updates and Multidev
Managed Updates Features
Regular Update Detection
Never miss a WordPress or Drupal update with our fully automated detection technology. Managed Updates identifies core CMS releases as well as community-contributed modules and plugins to keep your site up to date.
Hands-off Visual Regression Testing (VRT)
Confidently approve updates and ensure site integrity with our exacting multiple environment testing. Validation includes testing updates in a Multidev environment and VRT fine-tuned for WordPress and Drupal sites.
Supervised Deployment
Our zero-downtime update governance extends fully to installation, with your team retaining the ability to expedite deployment and coordinate major updates with ongoing work and peak demand periods.
How Managed Updates Work
Managed Updates incorporates leading technology and the experience of Pantheon's professional services team in robustly managing CMS updates for companies of all sizes. The multistep process includes redundant testing and a full backup before updates are pushed live:
Automatically detect updates for Drupal and WordPress core and modules/plugins
Updates are staged in Multidev environments to safely test them prior to applying them to your sites
Uncover impacts to the user experience through the use of visual regression testing, fine-tuned for WordPress and Drupal
Back up a live environment, deploy tested updates, and notify your team of changes
Image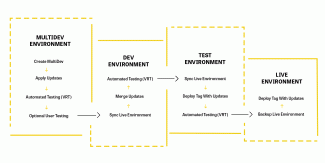 Pantheon Managed vs. Unmanaged Updates
The difference between maintaining websites without Managed Updates is clear
Without Managed Updates
Uncertainty over who will maintain your CMS
Potential downtime or errors for your visitors/customers
Key team member time wasted on website maintenance and operations
Unknown number and state of security patches resulting in vulnerabilities
Emergency fixes to roll-back untested, problematic updates
With Managed Updates
Peace of mind that everything is up to date
Confidence that site functions as expected
More time for your team to focus on high-value work
Enhanced security with the latest core CMS and plugin updates
Minimal downtime with prompt management of all critical updates
See The Power of Managed Updates in Action
Managing Updates for Drupal and WordPress
Learn how to mitigate risks, optimize updates, and harness the full benefits of open source CMS for enhanced website performance and security.
OIST Scales Team and Meets Demand Surge with Pantheon & Managed Updates
International Research University Scales it's Team and Meets Demand Surge with Managed Updates and Multidev.
Image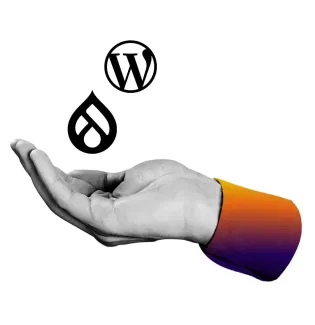 Get Managed Updates
Ready to Get Your Dev Team's Time Back?
Leave the heavy maintenance lifting to Pantheon's robust WebOps platform and free your team up to focus on innovation and growth