Why Pantheon
Build exceptional Drupal and WordPress sites with streamlined workflows, scalable infrastructure, and a lightning-fast content delivery network
Image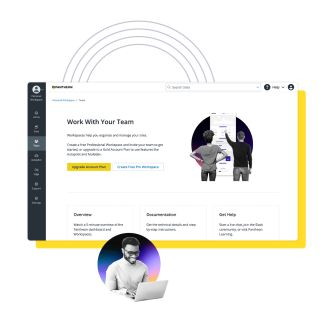 17 Billion+
Monthly Page Views
Image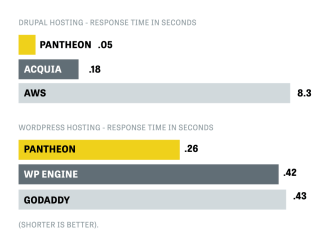 Drupal & WordPress Hosting
Experience Unmatched Performance with Pantheon
Unlock the full potential of your Drupal and WordPress websites with Pantheon's lightning-fast WebOps platform. Experience unrivaled performance, unmatched uptime, and effortless scalability in one seamless hosting solution
Deliver Results Faster with Pantheon Behind Your Marketing

Easily Publish Content
Drupal and WordPress content management delivered as a service.
Website Portfolio Management
Release New Features
Iterate on new digital experiences quickly and measure results.
Agile Digital Marketing

Improve Site Performance
Boost SEO Rankings and Conversion Rates with Pantheon's High-Speed Hosting.
High-Performance Hosting
Enhance Productivity & Streamline Development Workflows
Bring all facets of building, hosting, managing, analyzing, and scaling websites and digital content into one, easy-to-use, secure dashboard.

Cutting-Edge Tools
Streamline workflows with high-performance developer tools out of the box.
Developer Tools

99.99% Uptime
Maintain 99.99% uptime and minimize loss in the event of a total data center failure.
Multizone Failover

One Central Dashboard
Empower your web team to develop, test, and launch new sites in real-time, with a click of a button.
Automated Workflows
Image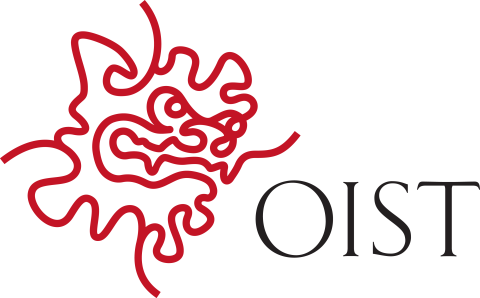 Before Pantheon, keeping our site secure and up to date was so taxing that it was impossible to make a lot of progress. Pantheon enables us to spend more time on creative development.
Chris Wu, Senior Web Developer, Okinawa Institute of Science & Technology
Image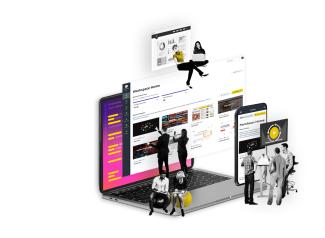 Empower Your Team to Adopt Agile Practices That Drive Results
Pantheon's WebOps Platform improves productivity to drive down the cost of making changes to your website.
Safeguard Your Digital Experiences with 24/7 Website Security
Enjoy peace of mind with fully managed and free HTTPS certificates, automated backups, and effortless one-click updates available across all of Pantheon's WebOps platform plans.
Image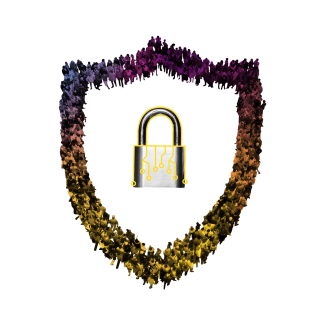 Image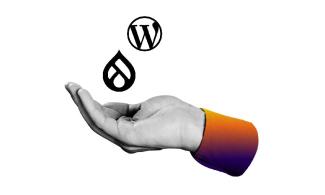 Dedicated Support from Real Experts
No robots, no canned responses—real developers and engineers staff our support team. Our Drupal and WordPress experts are always on deck to quickly identify root causes and recommend solutions. Ranked #1 on G2 Crowd for Managed Hosting Relationship, our customer support is second to none.
Image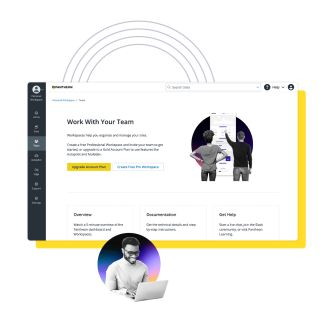 Get Started Today
Ready to Make the Switch to Pantheon?
Join thousands of developers, marketers, and agencies creating magical digital experiences with Pantheon.