The OSU College of Engineering
Lean Web Team Moves From Aging On-Prem Server to Innovate Digital Experience for College Success.
Image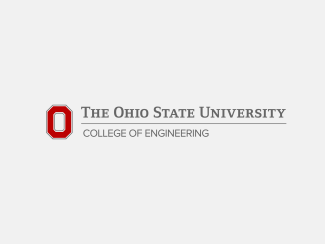 Introduction
With more than 67,000 students, the Ohio State University has one of the largest student bodies in North America. The University is ranked in the Top 50 list of US News & World Report. 
Five of the University's colleges and departments use Pantheon WebOps for their flagship websites, including the College of Engineering. The College has over 11,000 students, and its broad range of programs includes aerospace, mechanical and electrical engineering, material sciences, computer sciences, and computer engineering.
Approach
Hopkins-Lutz knew firsthand how badly the College needed to replace the failing server with a managed cloud solution and to update Drupal. He needed the web platform provider to work closely with him on deployment and migration.
He met with several vendors and found that Pantheon had a proven track record working with higher education institutions. The Pantheon team also committed to working closely with him to deploy the platform, migrate data and optimize the website. 
The move to Pantheon's highly efficient platform enabled the team to consolidate 300 separate sites to about 55 departmental and research center sites. The consolidation decreased management overhead and increased SEO and domain authority, generating more traffic on fewer sites. 
Pantheon simplified and automated the development process with Dev-Test-Live and Multidev, beginning by enabling development environments on developer laptops. From there, the code moved to a testing environment via a Custom Upstream and, upon verification, was deployed into a demonstration or production environment. The team used Terminus throughout to automate workflows.
Hopkins-Lutz no longer had to spend his time keeping the legacy server running. Now that the new platform could support a robust rate of development, the team grew from one member to its ideal size of five. The developers took full advantage of Pantheon's rich environment. 
Pantheon's ease of use is a force multiplier. When I was a single-person team, it allowed me to keep moving forward because I wasn't spending 20% of my week maintaining the old server. Even before my new team members came on board, I had enough time to focus on development, catch up on updates, and optimize workflows.

Richard Hopkins-Lutz, Web Services Manager for the College of Engineering at The Ohio State University
Using Pantheon's migration tools, the team successfully updated from Drupal 7 to Drupal 9. The updated CMS enables centralized management and updates, along with allowing over 600 content editors to add and edit content using consistent structure and design. 
Pantheon's centralized dashboard, automation, scripting simplified management and Single Sign-On (SSO) integration strengthened and simplified the user authentication process. 
20% of Time
Saved for System Admins
80% of Sites
Consolidated
CMS Upgrade
Improved Website Performance
Why Pantheon: Expert and Responsive
When Hopkins-Lutz was researching web platform vendors, two companies made their way to the top of the shortlist. One vendor submitted its bid five weeks past the deadline and lacked important features. Pantheon was on time and eager to support the College's needs. Additionally, Pantheon offered a critical feature for the College: Terminus command-line utility for scripting and automating site maintenance and code deployment tasks — further saving the team time and effort.
Pantheon Support was excellent, easy to work with, and responsive, said Hopkins-Lutz. The platform's efficient architecture ensured at least 99.9% uptime over the past four years. Should any issue occur, support engineers respond immediately to find the solution. 
He added, "I met the Pantheon people at DrupalCon and was struck by how friendly and attentive they were. That never changed. I've had nothing but good experiences."
Results: A Renewed Focus on Faculty and Students
Robust management tools and built-in redundancy saved system admins 20% of their time, allowing them to concentrate on optimizing and improving the College websites. Dev-Test-Live, Multidev, and Terminus saved time by automating multiple processes and improved development outcomes. The team calculated that without this level of automation, they would have hired at least one extra developer, just to keep up with the rate of development that Pantheon enables. 
Pantheon's Global CDN improved performance and page loads with the Drupal 9 upgrade. And Pantheon's robust infrastructure enabled the team to successfully consolidate 300 smaller websites into 50 to 60 sites — a greater than 80% reduction that resulted in higher traffic and better user satisfaction, from students and faculty. 
Hopkins-Lutz added, "Simplifying management and DevOps gave us enough time to help faculty and students with standalone applications and important technical projects. This approach increased our value to the College beyond delivering great websites."