Tableau Finds Faster Iteration Leads to Faster Innovation on Pantheon
Adopting WebOps for Marketing Agility and Growth at Scale.
Image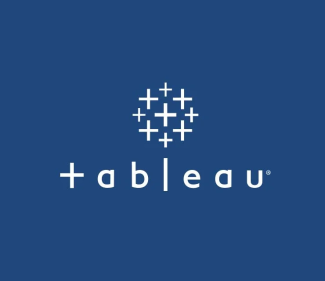 Introduction
Tableau Software is an analytics and business intelligence solution that helps over 32,000 customers see and understand their data in visually compelling ways. 
The company had just launched Tableau Public, a free service that enabled anyone to create and share data visualizations online. This was a groundbreaking service, but it required a lot of infrastructure and operational resources.
Approach
Eric Peterson, the manager of marketing systems engineering, knew his team needed better, more efficient workflows to keep up with these dueling resource demands. They worked out a vision: clean, automated workflows that made website deployments easier. Repeatable processes for common requests. One-click staging environments and updates.
Pantheon's WebOps workflow, which enabled continuous integration and deployment, was the biggest selling point for Peterson and the team. Every site on Pantheon comes with three identical environments out of the box—Dev, Test, Live. This provides Tableau's team with an independent environment for development that can integrate with the live site in Test, drastically lowering the risk of new deployments hurting marketing efforts.
"Marketing needs to iterate rapidly to deliver leads at scale. Pantheon is the only way we can do that."

— Eric Peterson, Marketing Systems Engineering, Tableau
3 Weeks Saved
in sprint cycles & releases
0 Surprises
for development go-live
Why Pantheon
Pantheon's WebOps platform made the dream of Agile marketing a reality for Tableau and Peterson's team. "The website is our front door. Focusing development resources on getting people in the door yields dramatic value, but only if the dev team can iterate rapidly and safely. Pantheon makes this possible," said Peterson. 
The Tableau marketing team now gets free reign over creating content in Drupal. When they want something from engineering – like integrating a new tool or changing the way content is stored and organized—the time to deliver is less than half of what it used to be.
Tableau also saw a lift in its growth KPIs from Pantheon's lightning-fast performance. With Pantheon, the marketing team didn't have to worry about outages or lagging load times, which can cost an enterprise millions of dollars in lost revenue. Instead, they were able to spend their time attracting new customers. 
Pantheon's WebOps tools also helped the engineering team increase its development velocity. "Before Pantheon, we could not support a sprint cycle that was shorter than a month, because it was so difficult to verify that everything was working. Or we would do shorter sprint cycles and would break something, potentially really, really badly." Peterson has now shortened those cycles to a week. "We can iterate quickly, not only on the pipeline stuff but on user interactions and more." 
Neither marketing nor engineering needed to learn a new CMS. Drupal was working for Tableau—they just needed a better system for the infrastructure beneath it. When they made the switch, Tabeau's CMO Elissa Fink saw things working smoothly right away.
Results
Pantheon helped Tableau's teams collaborate on their sites more quickly and intelligently, eliminating unnecessary delays in pushing new features or content updates. For the Tableau team, Pantheon's WebOps workflow has made a huge difference. They wanted — and got — a platform that allows for continuous integration, where they can safely test changes in multiple branches without breaking anything in production. "Now our process is clever from beginning to end," said Peterson. "We're not worried about any go-live surprises. Instead we can immediately turn our focus toward what we want to do next."
Both the engineering and marketing teams at Tableau have revved up productivity and delivered improved results. But the continued improvements in the Pantheon WebOps solution and the great support Pantheon provides are why Tableau stays. "Pantheon listens to what we're doing and is able to react and build off of that," Peterson said. "Although we're customers, we're treated like partners, and that's amazing."
Pantheon enabled our developer team and our marketers to work more collaboratively on creative things that got people engaged with Tableau.

—Elissa Fink, Chief Marketing Officer, Tableau