Achieve Sees Unprecedented Stability and Growth on Pantheon
The agency reduced overhead, increased server stability, and grew their business with Pantheon's reseller program.
Image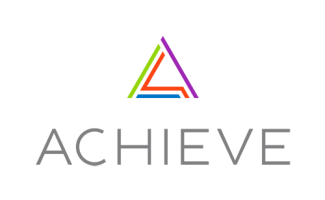 Achieve is a full-service research and marketing agency for cause-related companies and nonprofits. But what makes this agency unique, according to Chief Operations Officer John Studdard, is that it started as three distinct companies. "We've evolved from a SaaS provider, a research company, and a digital marketing agency, into one organization that provides a full set of services for nonprofits," Studdard says.
While merging the three companies into Achieve, the pressing issue was what to do with their proprietary but aging ColdFusion based CMS, TrustedPartner. The CMS team became so bogged down in managing their development environments that the company identified it as a threat to their growth.
Achieve knew they had to make a drastic change to their hosting and CMS management. Luckily, one of the original companies, Big Couch Media, was skilled in Drupal development, and with Pantheon's reseller program, Achieve was able to free up valuable developer time and provide clients with incredible performance.
Pantheon allowed me to get out of the hosting business. We're no longer spending valuable time patching OS's, fixing load balancers, and formatting hard drives.

—John Studdard, Chief Operating Officer, Achieve
Before Pantheon: Juggling Logistics
Life before Pantheon was filled with server capacity issues, chaotic workflows, and constant infrastructure management. With so much time spent managing, maintaining, and moving their hosting resources, it was difficult to take on new clients and projects.
As they acquired more and more clients, server space continued to shrink. And because clients would share boxes, one client's issue would affect another. Keeping up with issues became the name of the game, along with handling IP changes, DNS switches, and more.
"At one point we had 13 active projects and we were really struggling with the logistics of getting projects out the door," Studdard recalls.
Having heard about Pantheon through the Drupal development community, Studdard realized they needed to look into Pantheon's solutions.
Moving to Pantheon: Efficiency and Automation
Studdard originally experienced Pantheon's predecessor, Project Mercury, back in 2009 and had an amazing experience, serving 30,000 pages a second. But he still wasn't sure it was the right fit for his agency.
"Despite our great experience with Project Mercury, it wasn't until Pantheon rolled out Pantheon's Partner Program that they became a viable solution for our agency," Studdard says. "We did whatever we could to qualify for the program."
Once the decision was made, automated scripts did a lot of the heavy lifting for Achieve's development team. After the first couple of client sites were migrated and tested manually, Studdard notes that, "We were able to automate most of the rest of our sites by writing our own migration scripts. The scripts took data out of the old system and formatted it to migrate to Pantheon."
Once the scripts were implemented, migration was completely automated providing a smooth transition onto Pantheon's servers.
"With Pantheon, we were able to move 40 sites in 45 days," Studdard remembers. "Plus, I'm no longer spending weekends tracking down hackers and spambots who were bringing my servers down. All of those day-to-day server management issues went away for us."
With valuable time and resources given back to Studdard and Achieve, the business was able to quickly expand, taking on new projects, new clients, and ultimately being well positioned to continue to grow Achieve's agency services.
"I was able to grow our company at an accelerated rate thanks to our partnership with Pantheon," Studdard says.
Partnering with Pantheon: Free From Hosting Headaches
Through their partnership with Pantheon, Achieve is now able to sell hosting services without having the costly overhead of managing servers and workflows, reducing their cost structure.
"There's the inherent safety net of being on Pantheon; we were instantly protected from Drupalgeddon, for example," Studdard says. "And with Pantheon you get Git integrations, Varnish frontends, Redis, publishing workflows, and so much more."
The Pantheon partnership also had an unexpected impact on Achieve's developers and designers. Pantheon's native integration with Kalabox helped the Windows-based developers across the now-joint companies transition into Drupal. This significantly decreased the learning curve and disruption of getting Windows-based resources into LAMP-based resources.
The Future on Pantheon: Decoupled Drupal 8 Sites and a Revamped CMS
Remember the ColdFusion based CMS, TrustedPartner, that Achieve was hoping to improve? With Drupal 8 on Pantheon, Achieve is now updating TrustedPartner into a new, open source platform serving a growing portfolio of over 350 clients.
Looking ahead, Studdard also points out that they are working on creating decoupled (aka headless) Drupal 8 sites using Drupal, Angular 2, ColdFusion, or React as a frontend. This system will help Achieve migrate large websites that cannot be transitioned in one go.
Overall, Pantheon has helped Achieve evolve into a Drupal powerhouse without the costly side effects of website and application hosting. In addition, Pantheon has enabled their developers and designers to master LAMP stack resources without a hefty learning curve.  
If you think Pantheon might be a great fit for your agency, start a free 90-Day trial of the Pantheon Partner Program today.