Dependable Website Security
Protect your Drupal and WordPress sites with secure infrastructure, carefully configured access to resources, and best practices around safeguarding data.
Innovate Risk-Free With Security Best Practices
Pantheon is trusted industry-wide for our leadership and knowledge in today's ever-changing tech landscape.
Image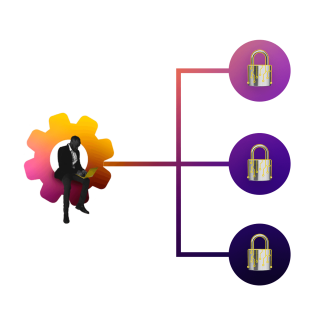 Website Security Features
Platform Security
Built-in hardened security features. Secure infrastructure, encrypted channels, and least-privilege user access.
Platform Security
Secure Integration
Safely share data behind a protected firewall while your website runs in the cloud. No more servers to configure.
Secure Integration
SAML/SSO Integration
Manage thousands of sites from one codebase to control universal standards while allowing individual sites freedom to customize.
SAML/SSO Integration
Protect Digital Assets With Round-the-Clock Website Security
Pantheon is the only hosting provider to include fully managed and free HTTPS certificates, automated backups, and one-click updates for all WebOps platform plans.
Image
Website Automation and Software Update Features
Automate Developer Efficiency
Streamline the web operations process for updates with pre-configured automation and desired frequency from detection to deployment.
Automated Backups
Nightly automated backups of your site's database, files, and code are stored and created by job workers also running in the site's region. Additionally, any database or file clones between site environments are run by regional job workers.
Automated Updates
Easy-to-apply updates with built-in testing environments ensure quick security fixes with confidence.
Image
Feature Spotlight
Pantheon's platform is built for agencies and organizations who don't compromise on website security.
Try Pantheon for Free
Join thousands of developers, marketers, and agencies creating magical digital experiences with Pantheon.