Pantheon Partner Program Guide
Accelerate Your Business, Services, and Talent
What You'll Learn:
Why partner with Pantheon?
Sales, marketing, and technical benefits of partnership
Partner Program levels and qualifications
Image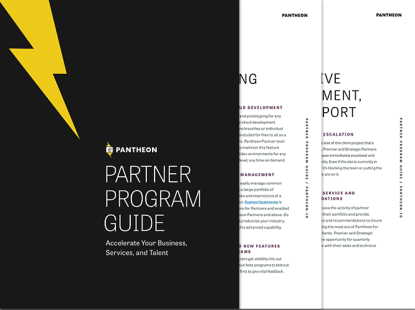 About This Guide
Pantheon enables digital agencies to build more predictable businesses and empower their development teams. Leverage our WebOps Platform to make building, launching, and running multiple sites a breeze so you can focus on your clients' success. The best tools for client growth and scale are in your hands with Pantheon's Partner Program.
Image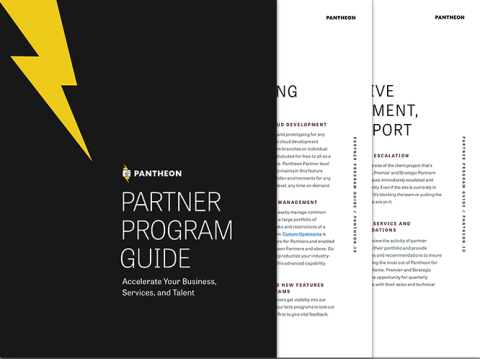 TRUSTED BY HIGH PERFORMANCE BUSINESSES