Trinity College Unites IT and Communications with WordPress on Pantheon
With Pantheon, Diverse Teams Can Work Together to Serve Multiple Stakeholders.
Image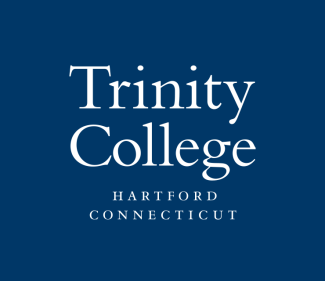 Higher education websites face a unique set of challenges. Not only do they need to accommodate a high volume of traffic, but they also need to house content for multiple audiences, from students and parents to faculty and staff.
Meeting the needs of each of these audiences is a shared challenge across IT and communications departments. Multiple stakeholders need to work together to make sure everyone's needs are met by a reliable, robust, and responsive website.
Trinity College worked with Pantheon to overcome these obstacles and more, launching a bicentennial celebration site and later migrating their core site from SharePoint to WordPress on Pantheon.
Here's how the team at Trinity College reinvented their web presence to better serve faculty, students, and alumni alike.
We were looking for a platform as a service solution. A robust, scalable WordPress solution like Pantheon was key to freeing our team from sysadmin and maintenance work.

—Tony O'Rourke, Software Developer, Trinity College
Before Pantheon: In Search of a Solution
After years of hosting the Trinity College flagship site on SharePoint, a new Vice President of Communications challenged the IT and communications departments to evaluate a switch to Drupal or WordPress. The teams asked faculty, staff, and students which they preferred, and WordPress was the clear winner. Then it was time to research potential hosting options.
"We were looking for a platform as a service (PaaS) solution," said Tony O'Rourke, software developer at Trinity College. "We're low on system administrators, so having a complete WordPress solution like Pantheon would allow our team to focus on more valuable work."
After reviewing Pantheon's features, the IT and communications teams at Trinity College partnered with Pantheon. They began by working on the Summit site, a new microsite that highlights plans for the future and will celebrate the school's 2023 bicentennial.
The summit site was a trial run, considering it was the first time the team at Trinity College created and launched a new site entirely on Pantheon. O'Rourke and Haeberly liked the platform's WordPress capabilities and its ease of use from an admin point-of-view
After the successful Summit launch, the team began migrating the flagship site from SharePoint to WordPress.
Improving User Experience with Pantheon
Creating a strong user experience to serve the needs of Trinity College's many audiences was the number one priority for the dedicated IT and communications teams at the school. Because recruitment is a primary goal of the website, the communications team made migrating the admissions page a top priority and started there.
For pages further down the list, O'Rourke and his team developed a tool to help serve original site content on WordPress before it was officially migrated over, leveraging Pantheon's support to make the process as smooth as possible.
In under five months, the team migrated all of the site's top-level and most critical content to WordPress on Pantheon. Trinity College's Director of Web Development, Jean-Pierre Haeberly, says, "our site runs smoothly now and our team is happy with Pantheon's platform and tools."
Interacting with Support
The team at Trinity College also noted Pantheon's help features and support staff as contributors to their success. "Even for complicated questions, the help chat answers are spot on," says O'Rourke. "We rarely open tickets, but the few we've had have gotten resolved quickly with insightful responses from the support engineers. Our representative was invaluable in helping us test new environments and explore new features on the platform."
"He was very helpful," says Haeberly. "He introduced us to the tools, gave us overviews of the processes and was overall very supportive." With a strong support relationship to lean on, the teams have maintained peace of mind throughout the site migration process.
The Future on Pantheon: Better Communication, Collaboration, & User Experience
The Trinity College IT team loves Pantheon for its suite of features, including New Relic, which they leverage to gain visibility into their site's performance. The communications team loves it for its reliability and ease of use. "The workflow Pantheon has set up is helpful," notes O'Rourke. "The platform has great features for downloading the content of the website separate from the database. It's easy to set up a local mirror of it."
Pantheon is designed to facilitate collaboration. The Multidev environment and Dev-Test-Live workflow allow multiple stakeholders to work on changes in their own branch, then seamlessly merge changes to the testing environment before it's pushed live. No team has to worry about stepping on another team's edits, no one's ever jeopardizing the live site, and teams can communicate and collaborate much more efficiently.
"A big driver in choosing WordPress on Pantheon is that we wanted to simplify users' access to their own section of the site," says Haeberly. "These stakeholders in other departments have found it much simpler to edit their content on WordPress than they did on SharePoint."
With two websites up and running on Pantheon, Trinity College continues to forge new paths and successfully recruit new students online.