Hubbard Broadcasting Chooses WordPress on Pantheon for its Digital News
Learn how a national media company boosts time to market tenfold for new WordPress features.
Image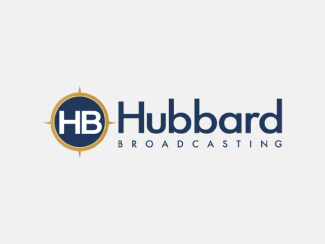 Hubbard Broadcasting runs 50 television and radio stations across 10 states. A hundred-year-old company, this traditional media network had to adapt to the pressures of the digital age and follow its audience where they are – online.
Hubbard manages six websites with a lean web team. Joining the ranks of Time Magazine, CNN Pressroom, Vogue and Wired, among others, Hubbard left behind its homegrown CMS and migrated to  WordPress as its enterprise web platform for the future.
Image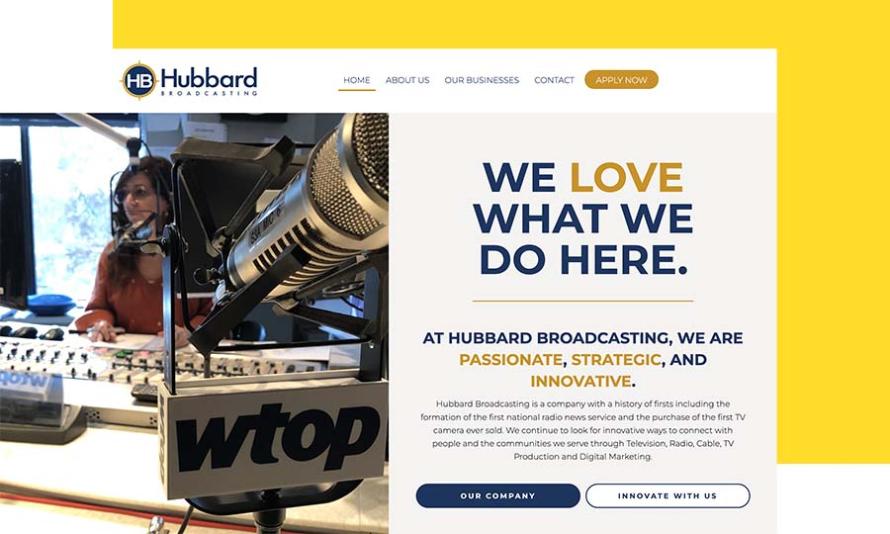 Fast Cutting to WordPress
Hubbard's legacy infrastructure running on ColdFusion and Microsoft's IIS became time-consuming to manage. The tipping point came when the ColdFusion administrator resigned, leaving a three-person team even more strapped for time and unable to innovate. 
Watching many local newsrooms strained by declining audiences and lost revenue to social media giants, Hubbard had to act. "We saw the writing on the wall," said David Arago, Development Team Lead at Hubbard. "Every single publisher, every broadcaster and every end user were using WordPress or Drupal."
After evaluating their options, the dev team decided it could best achieve its goals with Pantheon on WordPress. "The CMS is very intuitive. And it's really easy to create content compared to our in-house CMS," said Arago.
I think WordPress is great not just for the media but for all businesses. What makes it a great solution for us is the support that Pantheon provides. It is also a one-stop shop. I think it's really website management as a service, which increased our team's efficiency by a factor of 10."  

- David Arago, Development Team Lead at Hubbard
Committed to Headlines and Bottom Lines
Running a news website for a TV station is like operating a space shuttle these days. The technology is sophisticated, information variables are in constant flux and threats are everywhere. The balancing act of right and wrong and left and right is complicated by a bottom line. 
The web team's job at Hubbard is to enable journalists with an easy content creation process while serving the higher purpose of providing relevant news, sports and weather information to the local markets. And most of the time, all that depends on ad revenue. 
Take KSTP-TV, an ABC affiliate serving the Twin Cities and one of Hubbard's highly-traffic sites, as an example. In three seconds of browsing, one can learn a lot about what happens in Minnesota as well as remember to buy an anti-wrinkle cream, a new car or string cheese. As much as the public grumbles about online ads, they keep local news alive. 
Advertising revenue depends on site performance, viewability and visit frequency – metrics for which the web team is responsible. On Pantheon, Hubbard recorded First Contentful Paint at 1.5 seconds and Time to First Byte at 0.4 seconds – scores that keep advertisers coming back. 
Pantheon's Advanced Global CDN with Web Application Firewall (WAF) and Image Optimization (AGCDN with WAF IO) is a key team stack component that ensures scalability and performance.
Without AGCDN, we couldn't really deal with the ups and downs of our site's traffic. We'd probably be down 95% of the time without the WAF because you probably stop a lot of attacks we don't ever see. And the IO is also key to reducing image sizes now that mobile is king.

- David Arago, Development Team Lead at Hubbard  
Pantheon Saves 3,000 Dev Hours a Year 
"Our experience on the Pantheon platform has been perfect. You couldn't build an in-house team at a business like ours that has the capabilities we get out of the box from Pantheon's platform," said Paul Anderson, Director of Corporate Communications at Hubbard. 
Three developers now support 200 journalists and content marketers who continually update their sites. Previously, the team had to manually promote all changes to its station sites, but Pantheon's Custom Upstreams workflow has made it easy and fast to deploy code and keep all sites in sync. Design and functionality updates have gone from taking four hours to just three or four minutes.
Arago also estimates that New Relic, which provides end-to-end visibility into website performance and is integrated with Pantheon, saves the company the cost of a 1-1.5 network architect. 
Pantheon's Multidev is another heavy hitter for the dev team, enabling it to work with trusted third-party vendors to drive iterative development without creating any risk to their live production websites. For example, two vendors – crucial to Hubbard's operations – recently had issues with their WordPress plug-ins. They asked for access to Hubbard's code to resolve the problems – a request Arago would've had to decline on the team's previous platform because there was no way to provide limited access to the environment. 
"With Pantheon, we can easily create Multidev environments, and even if they were destroyed, we wouldn't have to worry about it because we can easily shut them down, delete them and recreate new ones, with no impact to our code," Arago said.
The dev team particularly appreciates Pantheon's Support for its ability to resolve issues quickly. "I'm so impressed with Pantheon's engineers' level of knowledge," said Arago. "Countless times we've started a chat with them and every time their answer reveals a great deal of understanding of the platform. Pantheon's support model has helped us realize the goals we wanted to achieve."