HDR
Together with Drupal agency Chapter Three, HDR transformed a dated site into an enterprise-level global powerhouse.
Image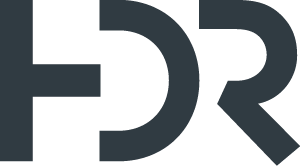 Engineering, architectural, environmental, and construction company HDR is celebrating its 100th birthday this year. Since its inception in 1917, the company has grown to be the largest employee-owned company of its type, with over 10,000 employees in 225 locations worldwide. HDR's team of scientists, economists, builders, analysts, and artists is dedicated to creating high-performance buildings and smart infrastructure that make the world a better place.
HDR is always seeking to push the boundaries of what is possible. But its web presence was stuck in the past. In the past decade, as HDR evolved into a global enterprise, the structure of its flagship site remained the same.
The company needed to completely revamp the site to match its status and reputation. They wanted to create a resource that could highlight the products and people that make HDR extraordinary.
To accomplish that goal, HDR connected with the Drupal experts at Chapter Three. The digital agency helped develop a Drupal 8 site on Pantheon. With Pantheon's Global CDN, the new site now achieves blazing-fast performance worldwide.
From the business side, it's great when you don't hear about your hosting provider. That means there aren't any issues, everything's working the way it's supposed to be, and if there are any issues they're being resolved. That's what Pantheon does for us.

—Nancy Gruwell, VP of Marketing HDR
Before Pantheon: An Outdated Site with Serious Limitations
HDR's website was built on Drupal 6 around 2007—it was state-of-the-art at the time, but had begun to show its age. It was built to be mobile responsive, but didn't render correctly on newer mobile devices. It had a hard-coded navigation system that made it difficult to add new pages, and impossible to add temporary sites for marketing campaigns.
Years of layered coding made the site difficult to manage for HDR's IT team. "We had done so many different things with it over the years. It was complicated," says Michael Allen, Software Development Manager at HDR. "It required a lot of maintenance, a lot of quirky things behind the scenes just to make it work. We could no longer support the site internally."
HDR put out RFPs to several agencies, seeking a partner that could help rebuild the site in Drupal 8 on a new platform. San Francisco's Chapter Three demonstrated that they had the expertise to tackle the project, and together the companies began laying out a roadmap to transition.
Moving to Pantheon: Seamless Transition from Dev to Live
As a dedicated Drupal shop, Chapter Three already did most of their development on Pantheon. They began developing the site in a dev environment on the platform while HDR went through their selection and procurement process.
Pantheon's team helped HDR make sure they were choosing the right platform. "While we were settling with Pantheon, they answered all our questions, gave us the demos that we needed. Once we made the decision, they made the contract process very easy for us," says Allen. "They were willing to work with us and meet our needs."
"Once we entered the build phase, we were building on Pantheon already," says Andrea Beithon, Senior Project Manager at Chapter Three. "By the time procurement came through, it was easy for us to add HDR as an owner on the sandbox we were working on, and it became a paid account."
Developing Drupal 8 on Pantheon was simple and painless, says Beithon. "Developing Drupal 8 on Pantheon was great, the platform was just ready to go. Drupal 8 was intuitive for content editors, so it wasn't a drastic overhaul on that front. We were able to use all Pantheon's dev tools and improvements."
Global CDN on Pantheon: Worldwide Reach and Impeccable Performance
One major consideration for the new site was how it performed for a worldwide audience. From Australia to Norway to Toronto, the site needed to be responsive wherever HDR's audience wanted to access it. Pantheon's Global CDN, included with every account, was just what HDR needed.
"Pantheon's Global CDN was really easy to roll out," says Beithon. "It was done in a matter of hours, and it drastically improved page load times. In Australia pre-CDN it was 8 seconds, post CDN it was 1.21. We have had other clients use the Global CDN, but this one had the largest impact we've seen."
Global CDN will support further expansion worldwide, says Allen. "Before, we had built separate sites to handle our presence in other geographical areas. Today, if we add another location, it's not a redevelopment effort. We just add the location language and publish."
Life with Pantheon: More Development, Less Infrastructure Management
With a new site on a new platform, HDR is no longer limited by legacy code and restrictive site structure. The marketing team is free to build the site to be the business resource they always wanted it to be, including adding pages for temporary campaigns and revamping the recruiting section to better attract top talent.
"Previously there were so many things we wanted to do, but the way our site was structured didn't allow it," says Nancy Gruwell, VP of Marketing at HDR. "Now we can focus on our business needs, supporting the company from a marketing perspective, instead of infrastructure."
Ready to give developing on Pantheon a try? Create a free account and only pay when your site goes live. And If you think Pantheon might be a great fit for your agency, check out Pantheon for Agencies.