Performance Web Hosting Plans
Premium features for enhanced speed, scale, and uptime—all including traffic overage protection.
*All monthly pricing is listed at prepaid annual rate.
Improve Performance with Premium Features
Overage Protection
No overage charges for traffic spikes.
Automated Backups
Nightly automated backups of your site's database, files, and code are stored and created by job workers also running in the site's region. Additionally, any database or file clones between site environments are run by regional job workers.
Learn About Backups
Advanced Site Monitoring
Pantheon runs over a million checks a day alerting you to any potential performance issues.
Redis Application Cache
Improve performance for sites that make heavy use of a database.
Search
Blazing fast full-text search with Apache Solr built into the platform and delivered as a service.
Learn About Site Search
Infrastructure Redundancy
Every Performance plan includes redundant application servers.
All Pantheon WebOps Plans Include
Integrated Version Control
Say goodbye to cowboy coding without slowing anything down. Work directly on Pantheon to rapidly prototype or debug new functionality, while still maintaining version control over all code changes.
/integrations/version-control
Managed Site Migrations
Stay focused on the work that matters. Pantheon migration experts provide white-glove, managed migrations. We do all the heavy lifting for you.
Learn About Managed Migrations
Chat Support
Get live chat support from Drupal and WordPress experts. We've got your back.
Learn About Customer Support
Image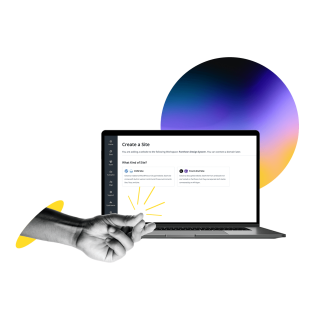 Is your web hosting holding you back?
Get insight into site performance & improve visitor happiness in seconds
Try Pantheon for Free
Join thousands of developers, marketers, and agencies creating magical digital experiences with Pantheon.