Rules of the Marketing Game
Why Building Trust is the Secret to Next-Level Engagement
What You'll Learn:
The top five trust-breaking experiences.
What consumers consider deal-breakers and what earns your brand a second chance.
The game-changing strategies that set you apart and inspire consumer confidence.
About This Guide
The stakes are high in the modern marketing game. Every move you make contributes to – or detracts from – a customer's motivation to continue playing. Winning means customers are happy, loyal, and engaged. But to be competitive, you need to unlock next-level engagement – customers who are willing to share their personal data with your brand.
What gets them to say 'yes'? TRUST.
We partnered with Hanover Research to survey more than 1,000 consumers in the U.S. and UK about what makes or breaks their trust in your brand and what you can do to proactively build it. This tip sheet digs into these findings.
Image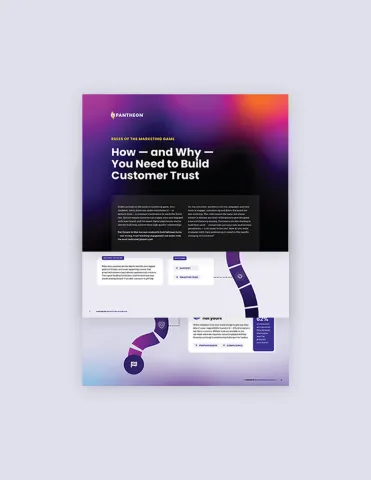 TRUSTED BY HIGH PERFORMANCE BUSINESSES