The University of Edinburgh Partners with Pantheon to Migrate Thousands of Sites
Learn how one of the oldest universities in the world improved their website governance.
Image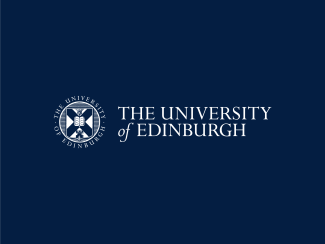 Founded in 1583, the University of Edinburgh is one of the oldest universities in the world. A public research school, it has long been at the forefront of major discoveries in chemistry, biology, physics and geology. From Charles Darwin and Alexander Bell to Arthur Conan Doyle and Robert Louis Stevenson, the university has a fair share of the world's greatest movers and shakers.
Image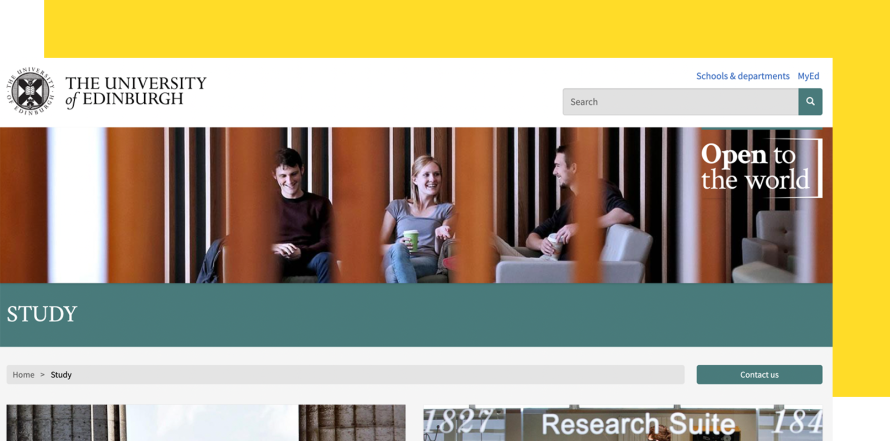 Organizational Challenge
The university encompasses three colleges that cover 21 different schools, serving students and prospective attendees as their main audience followed by research fellows and faculty. It has thousands of websites, from small, internal sites to globally recognized student sites. Struggling with a lack of website governance for the ongoing development, deployment, delivery and maintenance, the university turned to Pantheon.
"It was easy for developers and teams to spin up their own sites in the past," said Billy Wardrop, Snr. Drupal Developer at the university. "We carried out an audit and as well as discovering a vast and large web estate, we also found many old websites including some that were 20 years old created by staff who were no longer at the university. This was not sustainable."
Included with the web estate were the first category of 600 sites running from the central Drupal 7 CMS and a second category that had up to 1200 school and faculty-created websites with varied consistency in design, domain and content. 
With little centralized control, the website team couldn't keep these extensively customized properties available, secure and up to date. And so they settled on a new strategy: 
"We wanted to work with everyone across the university to understand their needs and standardize our development processes so we could reduce the level of administration alongside the hosting pressure. This would allow websites to be created on a central platform and governed in a sustainable way," said Wardrop.
Technical Approach
It takes more than a village to migrate and centralize thousands of sites. Wardrop is part of an 18-person web team, which includes developers, services managers, designers and a scrum master. They worked closely with procurement, infrastructure, marketing and information services in a true fashion of a WebOps organization.
"While we offer a central information service within the organization, we have a very decentralized web estate so we knew we would have to work on bringing all our stakeholders with us," explained Wardrop. "Working with Pantheon and our partner TXImpact made it possible to put that process in place so that we could reduce our number of sites over time and enable a consistent web experience for our customers and introduce proven processes for the university development community."
For migration of this magnitude, Wardrop's team decided on a two-phase approach: moving all the first category existing central sites (600 in number) to the Pantheon platform first, then updating them to Drupal 9 for easier long-term management using Pantheon Custom Upstreams and web flows. 
We moved our existing monolith to Pantheon and the performance is fantastic. We are really impressed by the response times for our sites on the new platform and no one knows what has changed underneath.

- Billy Wardrop, Snr Drupal Developer, University of Edinburgh
The university uses Pantheon's Custom Upstreams to create base containers for site deployments. These containers include the core elements needed to support each site's functionality, themes, views and designs so they could be automatically deployed as required. "Our developers pull images from our GitLab continuous integration system; they can then interact with them, run tests and upload them to Pantheon," said Wardrop. "From there, we merge any changes back to the master images then into our sandbox instance automatically, which is also on Pantheon. This will make it easier to manage updates at scale."
As a follow-on service, Billy and his team will implement Pantheon Autopilot for deploying security updates to the website CMS and any attendant plug-ins and themes.
Future Plans
For the University of Edinburgh, the migration goal is to deliver great website experiences that make the most of modern, open-source technology. With so many sites in place, getting control over how they are designed, managed and hosted over time is essential to improving website governance. 
Taking an overly prescriptive approach would not have worked, said Wardrop. Instead, the team has developed a migration model that provides more flexibility and freedom but with guardrails in place. All to make management at scale easier.
The team's short-term goal is to consolidate its 600 sites down to 100 while preserving the functionality and services but at a lower cost. And the next challenge, over time, will be to bring over the 1,200 second-category sites identified during the audit. 
Success for us will be more university teams approaching us and wanting to take advantage of our services. It will be more cost-effective and flexible and will free up vital staff and technical resources. This approach, in the longer term, will create a unified customer experience and proceed with a consistent approach to web development with the university. 

- Billy Wardrop, Snr Drupal Developer, University of Edinburgh