Rensselaer Polytechnic Institute
Top research university RPI takes websites to the cloud without growing budget or staff with Pantheon.
Image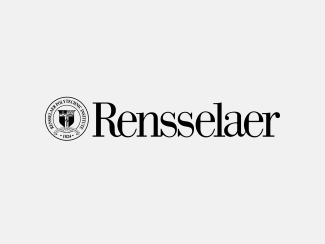 Rensselaer Polytechnic University (RPI) in Troy, New York, has long been renowned as a pioneer in educating future engineering and science leaders. It hosts one of the most powerful university-based supercomputers in the world and spends over $100 million annually to support undergraduate and graduate research that benefits both the private and public sectors. 
The university has close to 60 sites and counting. The demands of the school's legacy web platform did not allow RPI's marketing to focus on its vision. The lean IT team spent so much time manually administering the servers that it could not develop the property into the world-class digital marketing vehicle the college needed. 
Once on Pantheon, the time savings were dramatic. In the past, a request to create a new website would take weeks for new hardware delivery and weeks to design, set up, test and deploy the new web server. With Pantheon, the same process takes a single button click, and the new website is ready to go within half a day.
Catherine Littell, Manager of Web Services at RPI, said: "The more we spin up these sites on Pantheon, the more comfortable we are. Pantheon gives us the consistency we need to manage the site and for marketing to take ownership of design and content in Drupal. This approach saves time and money and improves website quality for the university."
Here's how the Pantheon and RPI partnership began.
Challenge: Trapped in an Unmanageable Web Environment 
The challenge came to a head when the RPI team needed to upgrade to Drupal to serve marketing's major rebrand project. IT faced the daunting task of redesigning the site and upgrading Drupal across dozens of individual on-premise servers within a reasonable project period. The team needed to establish better internal web development control and explored the option of migrating to a collaborative web environment. 
Managing their own hardware and software web stack made it challenging to ensure operational continuity. Littell said, "Our LAMP developers and system administrators were directly responsible for developing and managing the servers. When they inevitably left, they took that knowledge with them. This situation made it hard to quickly update PHP on multiple servers for a Drupal migration. We had to take back internal control."
Brand consistency was an additional challenge in the legacy environment as the LAMP servers did not support version control or development workflows.
Image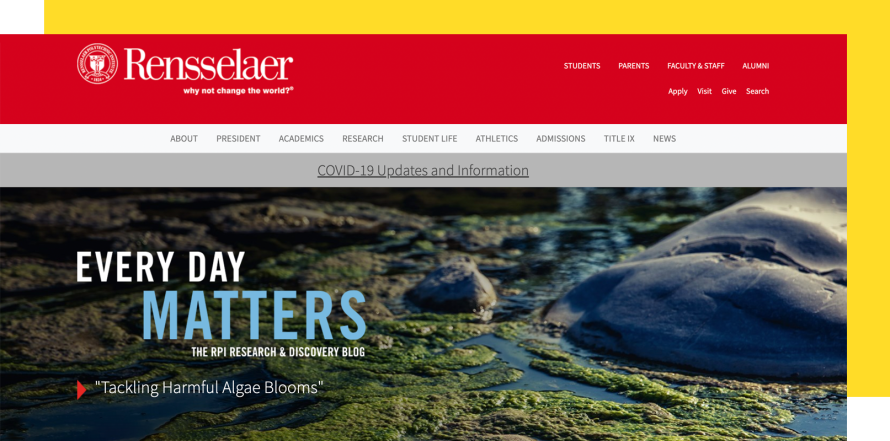 Approach: From Legacy Chaos to Pantheon Order
To innovate the student experience, the RPI web team needed to consolidate processes and workflows internally between distributed sites, run QA, control internal testing, standardize updates and automate web server management. 
The team attended several Drupal events, including the flagship conference DrupalCon, to research the best web hosting for the CMS. Besides learning about Pantheon's expertise and large base of university clients, they saw how simple it was to spin up Drupal sites on the Pantheon WebOps platform, aided by Pantheon's sophisticated technology and affordable cost structure. 
Right from the start, Pantheon made our work so much easier and provided us with substantial time savings. It shortens the learning curve for new developers and automates update management. When RPI hired me, I could jump in fast thanks to Pantheon's tools.

- Laura Eggleston, Web Developer at RPI
The team is replacing its LAMP deployments with Pantheon and easily upgrading all sites to Drupal 9. The refresh will enable marketing to control its rebranding and content while allowing the web team to develop and manage the web infrastructure effectively.
Consistency and simplicity were vital for the new infrastructure. The team used Pattern Lab to create "starter kits" for streamlined site creation: a set of approved themes and modular components deployed via Pantheon that saved significant time and improved website quality. The kit is a set of instructions on setting up a new site using consistent modules and a pre-built Drupal theme.
Critical tools that support simplified and consistent development, such as Dev,Test, Live and Multidev, were top priorities. Dev, Test, Live streamlines development workflows, allowing the team to spin up digital marketing campaigns more quickly and easily.
When the team deploys major functionality updates, they send them to a dedicated Multidev environment for review and modifications. This approach does not interrupt running processes and allows the team to independently and confidently release the new functionality. 
Why Pantheon: Efficiency and Simplicity
"The legacy LAMP environment was hard to manage across the board. Pantheon gave us the confidence and resources we needed to replace the LAMP servers and carry out the Drupal upgrade and redesign. Having an environment that we can trust is invaluable," said Littell. 
Better ownership and control are essential for the team, including ease of deployment and automatic upgrades, efficient QA, secure development processes and workflow automation. The team also appreciates Pantheon's extensive support of third-party tools, like automating Let's Encrypt SSL certification across the platform. 
RPI uses Managed Updates to automate Drupal core, module and plugin updates; and verifies updates with Visual Regression Testing (VRT) before deploying. With Managed Updates, RPI can customize update schedules for its own needs. 
Pantheon Gold Tier Support enables the team to rapidly solve issues and optimize the platform. Support also proactively communicates information about Pantheon, Drupal and Google so the web team can make better business decisions going forward.  
Results: Directed Agility and Consistent Control
Pantheon's robust Drupal platform gives marketing greater ownership over its design and digital marketing campaigns and frees up the web team by offloading related tasks. For example, marketing sent a request to the web team to develop a new site for the university's new president search - 
In the past, developing the website would have taken two weeks or more. With Pantheon, the team finished the new site functionality in a single day and turned it over to the marketing team for content.

- Catherine Littell, Manager of Web Services at RPI
Ethan Georgi, Senior Web Developer at RPI, said, "I'm a big stickler for consistency, so no one gets surprised. When every site is different, it's a headache every time you have to make a change. That doesn't happen with Pantheon because we can keep our sites as similar as possible, from design to content to maintenance. Pantheon also frees up so much of our time that our team members can work closely together and build on each other's experience. It's been great."