Princeton's Web Development Embraces WebOps on WordPress with Pantheon
Princeton University Gains Efficiency for its 575 Websites on Pantheon.
Image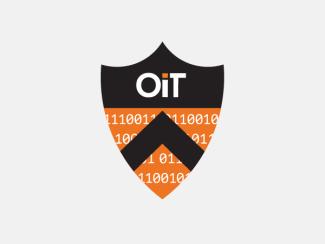 Introduction
Princeton University is the fourth oldest college in the United States. An Ivy League school, it has 24 alumni winners of the Nobel Prize and two alumni that served as American presidents. The Princeton alumni page calls them "Always Tigers" after the university's mascot. 
The team supporting that web page and thousands of others is a tiger team in its own right. Combining cross-functional talent from front-end design and content to engineering and project management, Web Development Services oversee 1,500 university websites. Pantheon serves more than a third of these properties - all of them on WordPress. 
Approach
Princeton's Web Development Services team runs both WordPress and Drupal-based sites. They recommend WordPress for student organizations and department-sponsored sites and Drupal for university departments. 
The team adopted WordPress Multisite functionality to be able to create, run and maintain governance of multiple websites from a single dashboard before they joined Pantheon. "Let's say you are required to support the Department of English and the Department of German websites," said Jill Moraca, Senior Director, Web Development Service at Princeton. "If they are built on the same platform, there's familiarity with common features and the editing experience. People at Princeton can build their sites on any of the centrally-approved CMS platforms and they don't have to worry about hosting and support." 
To allow that freedom and flexibility, the Office of Information Technology (OIT) had to make changes.
​​We run WordPress here with a small team and their expertise can only go so far. And there are only so many hours in the day. So having the Pantheon expertise to help us tune and run WordPress has just been fabulous. I sleep better at night knowing there's a Pantheon team running this. It allows my team at Princeton to focus on the Princeton-specific and educational-specific functionality and services that we need to offer.

- Jill Moraca, Senior Director, Web Development Services at Princeton
86
Lighthouse Score on Pantheon
Old On-Prem Technology Stifles Team's Productivity
Like many universities, Princeton used to run their sites on premises with their internal IT team focused on server maintenance and performance issues. Some things were easy to track and fine-tune and others not so much. 
Moraca said they used to have "a two-hour mystery slowdown period every night," and no one could quite understand why. The time spent on fixing things like that was unjustifiable, and the university would have had to hire two extra WordPress system administrators just to keep the lights on. Instead, Princeton's OIT decided to move their WordPress Multisite to Pantheon. 
Image
Walking the WebOps Talk
Switching to Pantheon helped boost website performance metrics right away. The latest Lighthouse score was at 86 and Largest Contentful Paint registered only a 2-second wait time before letting viewers see the page. 
With Pantheon automating routine tasks and providing enterprise-grade security, Princeton's Web Development Services directed their attention to platform improvements, such as new plugins and modules. The 16-member crew can now focus more on supporting content teams and individual schools and building new sites to meet their needs, such as Princeton Public Health Review and Pop Goes the Page.
"We operate like a mini web design and development agency within Princeton," said Moraca. "Without website operations, there would be more manual processes. And that would take away from us doing the university-focused work. We would be doing routine, time-consuming work. And so WebOps lets us make that process go quicker, smoother and more reliably."
Pantheon's Customer Support team has been instrumental in ensuring that reliability. Every quarter, they provide a technical review on site performance. "The expertise we've gotten has just been fabulous. The response time if we have a problem has been great. They open our eyes to things that we never even thought to look at and then they go further and say, well, you know, we noticed that X, Y and Z are loading slow and here's how you might remedy it," shared Moraca. 
The WebOps impact on the student body and the faculty mirrors the original "tiger team" concept: a specialized cross-functional team brought together to address challenges from multiple perspectives to serve internal and external stakeholders.