Pernod Ricard Trusts its 270+ Sites to Pantheon and WordPress
New environments built in an hour: Pantheon enables Pernod Ricard's digital teams to be spontaneous and unconstrained.
Image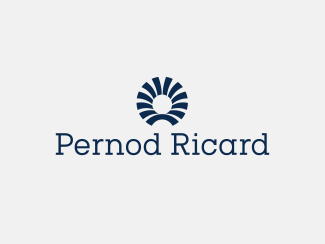 Introduction
Pernod Ricard is the world's second-largest producer of wines and premium spirits with consolidated sales amounting to over 10 billion euros. The company may not be a household name, but its portfolio of brands has surely graced many tables — from Absolut and Jameson to Perrier Jouet and Chivas Regal. Pernod Ricard markets and sells many of these spirits on its 270+ websites platformed on Pantheon. 
Approach
"Pantheon tools solve so many challenges for us and enable our lean crew to manage our huge website estate," said Ian Stanton, CMS Global Platform Leader at Pernod Ricard. 
By the lean crew, Stanton means two infrastructure engineers who spend only one day a week on infrastructure management. Pantheon handles the rest of the technical work, from storage and servers to runtime and middleware, and provides enterprise-grade tools that enable the business to streamline and innovate on WordPress.
WordPress came out as a winner due to its affordable cost, the ease of content management and the agency partners' expertise and experience. Our goal was to be flexible to different development styles. We didn't want to end up in a situation where the platform was unpopular amongst our many global agencies and teams." 

- Ian Stanton, CMS Global Platform Leader at Pernod Ricard
WordPress
replaced 4 CMSes
2 Engineers
support 225+ marketers
1 Hour
to build a new environment
Image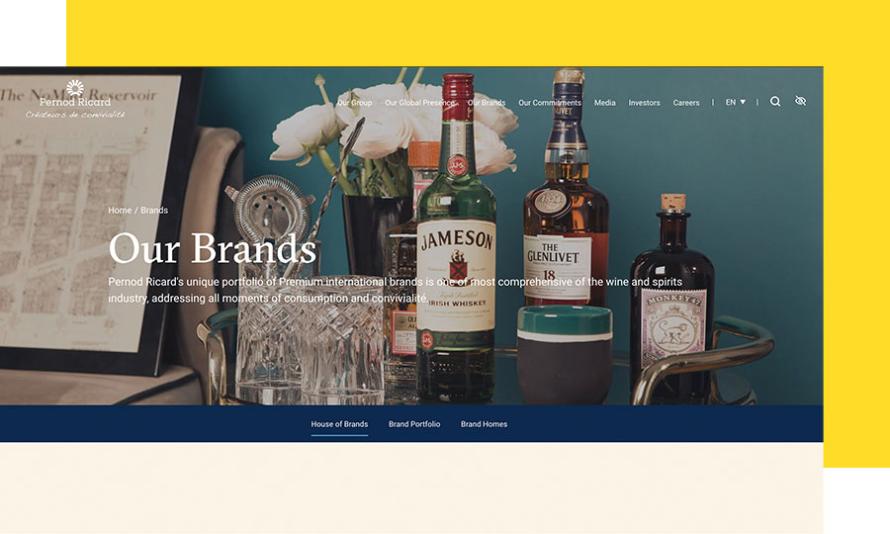 Mixed CMS Stack Impedes Efficiency and Business Growth
Today, Pernod Ricard distributes its 240 premium brands — one of the most comprehensive portfolios in the industry — across 160 global markets. 
But their glass was half empty only a few years ago when the company wrestled with four different CMSes: Drupal, WordPress, Episerver and a custom-built Symfony-based CMS. Building websites with teams spread across the world increased the complex burden of ensuring website security, reliability and performance, not to mention supporting additional integrations and site optimizations for marketing.  
Onboarding and collaborating with the company's 50+ global agencies only exacerbated the team's management headaches. With the speed of adding a new agency almost every month, Pernod Ricard needed to create an efficient, repeatable process for onboarding new partners and users.
Given the company's growing global presence, cybersecurity was another critical area of focus. But its web application firewall (WAF) proved to be an untenable solution. "Just to even set it up was a real ordeal. And the communication and service we received from our WAF provider were very poor," Stanton said.
In the Spirit of Innovation: Customized Tools and Consolidation with Pantheon on WordPress
Pernod Ricard developed a comprehensive plan to streamline, standardize, monitor and secure its burgeoning websites. Adopting Pantheon on WordPress, which is used by 43% of the world's websites, was a major change in enabling a powerful, efficient WebOps infrastructure.
Under Stanton's leadership, Pernod Ricard created the Global CMS team, which provides website consistency, governance and scale. With a few custom plugins built to complement WordPress, the team centralized management of Pernod Ricard's websites from a single platform.
"Pantheon is a very important part of our backbone," said Stanton. "If it had been Azure or AWS, the man hours and expenditure to manage our portfolio of websites would have been an order of magnitude greater, and the friction between our teams to deploy and manage these websites would have been significant.  With Pantheon, I could be confident that the system takes away most of the effort, enabling us to focus our investment on marketing, rather than infrastructure and servicing staff."
It now takes only two people about eight hours a week to manage the company's 279 websites. And the agency onboarding process has been also dramatically streamlined: it takes less than a day to onboard a new agency in a fully integrated Pantheon environment. 
New Environments Built in an Hour
The Global CMS team prioritizes empowering the company's marketing team. It stays in lockstep communication with the infrastructure team and the 226-person marketing team to ensure they can be spontaneous in their work. So, when marketing needs to act quickly, the team can build a new environment in about an hour — with governance and best-practice standards integrated.  
Pantheon's WebOps platform empowers the infrastructure team to provide a secure and stable — yet flexible — environment that supports collaboration across teams and empowers stakeholders to achieve business goals.
For example, the infrastructure team uses Pantheon's Custom Upstreams, which provides control while allowing customization to make plugin management and maintenance fast and efficient. The combination of WordPress plugins and Custom Upstreams enables the small team to quickly update the upstream and then push it to all its sites.
Pantheon's Advanced Global CDN (AGCDN) with WAF Image Optimization (IO) meets Pernod Ricard's enterprise-grade security standards. It also provides rate limiting to guard critical assets, and its image optimization capabilities make site surfing smooth and enjoyable. 
We apply AGCDN with WAF/IO to all our websites now. And it effectively requires zero work compared to our previous solution. When we create a new Pantheon environment, there's a simple process for the team to configure the WAF. We don't have to worry about it anymore; it's just there. Pantheon takes this challenge and completely smashes it.

- Ian Stanton, CMS Global Platform Leader at Pernod Ricard
Pantheon Passes an Independent Performance Load Test with Flying Colors
Before all of Pernod Ricard's staff would be comfortable putting so many sites in one place, they wanted to test out the performance and scalability of the platform themselves. So the company put Pantheon through the rigors of a load test. Even as they sent an extreme amount of traffic to one of its Pantheon websites, they saw only minor fluctuations in performance — but the site stayed up and responsive throughout the test.