Pantheon Helps Upend Legacy Publishing at Polish Weekly on Drupal
Learn how Tygodnik Powszechny Redefines its Content with Pantheon's Technology and Delivers the News Faster.
Image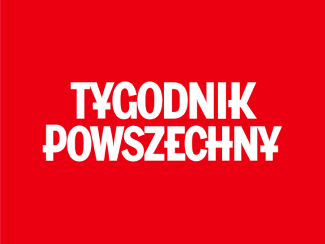 Introduction
Tygodnik Powszechny (TP) is a Roman Catholic weekly magazine in Krakow, Poland. Established in 1945, it focuses on cultural, social and political issues. 
The print magazine launched an electronic edition on Kindle followed by a website in 2014, as the audience moved to commercialized, traffic-driven news. But like many industry publications, the newsroom struggled to redefine its role in the face of free internet content. Paywalls, subscription plans and other digital strategies to keep this independent media outlet afloat came down to technology. 
Approach
"Open source turned out to be the answer," said Michał Kuzminski, Editor-in-Chief of the magazine's web edition. "Years ago, it was unthinkable to convince journalists to publish something online before it went to print. Things have changed. With Drupal technology and the community around it, we have created a sophisticated model that allows us to build and maintain a highly customizable website to answer changing societal trends and audience behaviors."
The Legacy Publishing Model Holds Back the News
The post-pandemic world did not revive the appetite for quality journalism in print. TP's circulation went down from almost 30,000 to 20,000. Amazon discontinued its Kindle Newsstand edition for print and newspaper subscriptions. In addition, Poland's news websites were under a constant threat of DDoS attacks allegedly coming from Russia. 
TP decided to redesign its website and invest in an enterprise-grade platform to align the content team and processes and to modernize its digital services. Bartłomiej Swojak, TP's Web Product Manager, chose Pantheon. 
Built on Drupal 7, the weekly's original website was hosted by a local Polish hosting company that was not tailored for Drupal. "They were reliable and good to work with, but I was spending 20% of my time just keeping the lights on and troubleshooting with sysadmins. Provisioning new environments would take up to two weeks. And if we had a peak in traffic, there were performance issues. We couldn't upload or edit the content, and our readers were complaining." 
The digital newsroom for its part struggled with an outdated content production model. Journalists would email each other drafts with copy revisions. News designers would lay out the content using newspaper design software. Column widths would dictate final word counts and image placements. Eventually, the magazine's printed edition would be imported into an online database where the tedious work of sorting through headlines and matching sections kept the journalists up at night. 
We are now changing the way the river flows. We don't want to import from print to the internet anymore. We want a centralized CMS delivering content to any medium we want. That requires a change in mentality. 

- Michał Kuzminski, Editor-in-Chief, Web Edition 
"We don't want journalists to distinguish if they are working on a story for print or a website. We want them to prepare content and that's where Drupal and Pantheon will help," he added. 
Image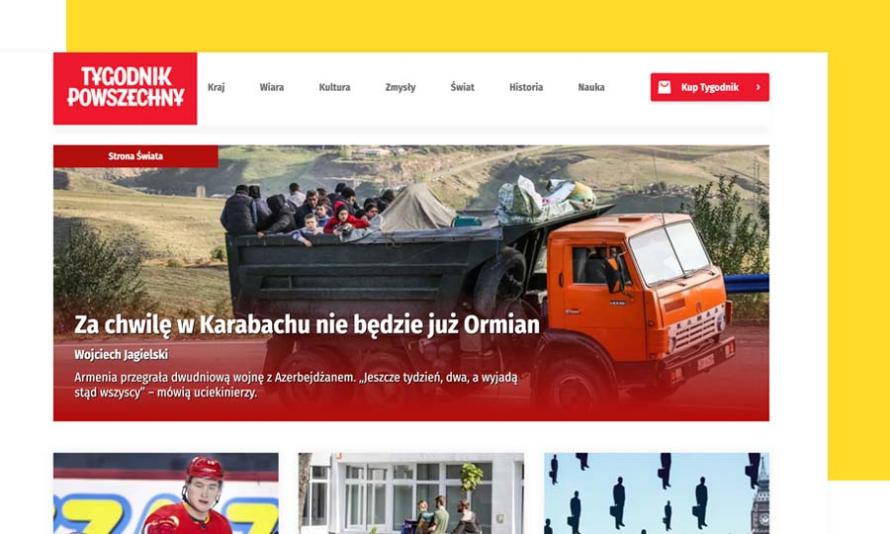 Game-Changing Tools for Publishing At Speed
TP migrated over 70,000 content pieces from its Drupal 7 site to Pantheon. It was available to readers for a few months without interruption in service, while the web team was building a new Drupal 9 site in the background. 
Swojak said: "Even though WordPress is more popular in the media industry and you can build a new site in minutes, we decided to stick with Drupal. We knew Drupal would allow us more sophisticated development and personalization. We can do more with it."
Swojak's web development work has transformed on Pantheon. Previously, his team had to push directly to production and risk breaking things in the process. With Pantheon's Dev, Test, Live workflow, TP can work in the Dev environment and then test it without impacting the live version of the site. As a result, the team now pushes releases a few times a week without worry.
While many Polish media outlets experienced cyber attacks in light of the country's support for Ukraine in the war against Russia, TP stayed unaffected. "We upgraded our security starter pack with Pantheon to have better firewalls. In the past, we had to manually block some IP addresses and keep an eye on outdated plugins, but on Pantheon, everything just works in the background. I don't have to worry anymore and focus on development," said Swojak.
The speed to market for new features has skyrocketed with Pantheon's Multidev. In the past, TP would have to wait two weeks for a new environment. With 10 environments per site available on demand, the weekly can work in parallel on many features. 
We are moving the whole editorial workflow into Drupal," shared Swojak. "It will replace sending emails with copy revisions and automate the process. A journalist will be able to work on the latest story version directly in Drupal. It will be a huge change in the quality of production!"

- Bartłomiej Swojak, Web Product Manager
Driving Content Velocity 
A faster workflow makes the newsroom more efficient and the readers more engaged. TP's competitive edge is delivering the news to select audiences under its brand of independent news analysis and social commentary. While the newsroom strives to deliver the news commentary as soon the news breaks, TP is not in the rat race of clickbait headlines. 
"That's why we are a weekly. It's about the depth of coverage," said Kuzminski. But it makes a difference if it takes a week to publish an opinion on a breaking story (following the legacy publishing model where print comes first) or release it as prime online content as soon as it's ready. 
With 70,000 registered users and an average monthly traffic of 200,000+ users, TP relies on subscriptions as its primary source of revenue. Their interface with an occasional advertising banner looks like a mountain road with one important billboard pointing you to the nearest gas station. 
To maintain this pristine reading experience, TP leaned on Pantheon for enterprise-grade security and uptime and modern development tools. The latest data shows 56% more users week-over-week compared to the traffic a year before. 
"Drupal and Pantheon provided us with superb digital flexibility," said Kuzminski. "This doesn't mean we are abandoning our print magazine. Quite the opposite. We can keep providing our readers with complete TP experience both online and in print because the WebOps platform allows us to create a top-quality news product with efficiency and speed by aligning modern technology and authors."