New York State Senate
With Pantheon's cloud-based development tools, the NY Senate is building out the most ambitious legislative website in the US.
Image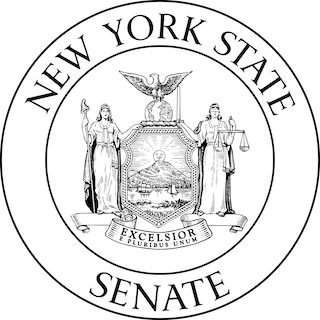 The official website of the New York State Senate, NYSenate.gov, is dedicated to providing all New Yorkers unprecedented access to State Senators and staff. The site features messaging systems, live streaming sessions, and seeks to solicit and quickly act on constituent feedback. It's a remarkable model for democracy in the digital age.
To assist with their goals of providing a stable, scalable platform for policy discourse while providing a first-rate experience for their fast-iterating development team, the Senate moved their website to Pantheon. Aided by Pantheon's expert guidance and best-in-class Multidev feature, Mediacurrent was able to flawlessly execute a complex host migration project under an extraordinarily tight deadline.
The new website is serving the Senate and New York State well. We think that every legislature in the country could benefit from this toolset. 

—Ryan Blair, Digital Director, New York State Senate
Executing a Complex Host Migration with the Clock Ticking
The NY Senate worked with Mediacurrent and agency Code and Theory to launch the new site in October 2015. Post-launch, the Senate's existing hosting contract was set to expire, and Blair saw an opportunity to research other solutions. The Senate chose to migrate to Pantheon for its support and cloud-based development tools.
Initially, the Senate took on the migration to Pantheon themselves. Once they realized that they lacked the in-house expertise to complete the project before a strict deadline, they brought in Mediacurrent to plan and execute the migration. Mediacurrent architected a complete migration process, wrote and tested drush migration scripts, tackled a large number of environment-specific bug fixes, and refactored a custom ApacheSolr search implementation in just a few days. The Pantheon team supported both teams during the transition, providing a high level of engagement and support in a short amount of time.
Migrating from one complex and feature rich platform to another was a massive undertaking. The data set alone comprised hundreds of thousands of nodes and over a hundred gigabytes of images. Moreover, aspects of the prior implementation were not compatible with the new environment. In particular, an incredibly dense custom Solr search implementation had to be decoupled and ported to be compatible with Pantheon.
Throughout the process, Pantheon's onboarding team worked closely with Mediacurrent to expedite delivery. Through deep collaboration the teams navigated several unexpected challenges. During the final stages of the project, a challenge arose involving unforeseen issues in code compatibility that were not present on the original platform. The teams worked together to quickly resolve these issues and ensure a timely site launch.
Ultimately, Mediacurrent and Pantheon accomplished all of NY Senate's initial migration goals within the ambitious timeline.
Outcomes: Increased Flexibility, Faster Velocity, and Improved Collaboration
Throughout the migration, the Pantheon team provided solutions and guidance to resolve platform-specific issues, freeing the Senate to focus on core development.
Additionally, the Senate dev team has stepped up their pace by leveraging Pantheon's Multidev. They can prototype and demonstrate complex features in these sandboxed environments without affecting the production or core development branches. Because Multidev environments are identical to the live environment, Mediacurrent and the Senate can work independently in different branches and keep their work mutually compatible.
The Future of NYSenate.gov: An Open Platform Enabling Digital Democracy
Mediacurrent is continuing to support the site as a long-term partner with the Senate. In addition to providing general support, the Mediacurrent team is now engaged in building out new features, extending existing features, and improving the infrastructure of the site.
In the future, Mediacurrent and the Senate plan to build more support for anonymous user interactions, and allow for third-party integrations. Their ultimate goal is to push the entire site to be fully open-sourced and published on Github.
NYSenate.gov was built to help people communicate with their elected representatives. Now that the Senate has a website management platform that is equally communicative, they can continue to expand their vision for a truly personal government site — one that promotes a more nuanced public discourse and government transparency, all the way down to the code that runs it.
To see why premiere agencies choose Pantheon, create a free Pantheon for Agencies account.