DigiSavvy
Innovative web marketing agency saves time and money by automating WordPress updates for its customers.
Image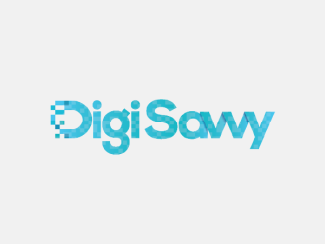 Introduction
DigiSavvy is a WordPress developer and digital marketing agency. Founded in 2010, DigiSavvy works with a variety of clients from tiny startups to enterprises, universities, and nonprofits. The agency prides itself on providing website security and up-to-the-minute upgrades. But maintaining client websites was another matter. The process was not standardized or easily repeatable, which affected the agency's costs and productivity. 
Approach
Next-Gen Automation
DigiSavvy adopted Pantheon Autopilot to automate maintenance tasks for WordPress upgrades, plugin integration, and security. The Autopilot dashboard tracks all activity and enables developers to easily trackback and review. DigiSavvy also used Autopilot with Dev-Test-Live, Multidev, and Quicksilver Terminus to expand the benefits of automation. 
Why Pantheon: Extreme Scale and Automation 
Pantheon Autopilot decreased developer time and enabled the agency to efficiently serve clients and bring in new brands without adding staff. Training staff is simple because of Autopilot's ease of use. Autopilot works just as well on an enterprise scale, automatically reviewing thousands of pages on hundreds of sites on a monthly, weekly, or daily basis. The freed-up time enables development teams to create more effective digital experiences for customers and saves hundreds to many thousands of dollars. 
Autopilot saves us time and gives us the confidence that we're efficiently delivering those features to our clients. Autopilot and standardizing on our Pantheon backbone has made a huge difference in the value we deliver to our clients and the huge productivity gains we've achieved.

— Alex Vasquez, DigiSavvy 's principal and co-founder
Grew Revenue
with better customer retention
50 Hours
saved in labor per month
Customer Base
grew without needing new staff
Challenge: Costly Website Maintenance 
Maintaining over 100 WordPress websites took nearly 50 hours a month. DigiSavvy was spending so much time upgrading and maintaining their clients' sites that they either had to hire more developers or reduce the level of service to their clients. And DigiSavvy was not only spending precious time, but they were also spending money on customers' premium plugin licenses.  
Results: S
aved Time and Money 
The agency saved over fifty labor hours a month, and used the freed-up time to achieve sustainable growth and customer satisfaction without adding extra developers. The ability to continually update and verify security was a competitive differentiator. 
Saved over 50 labor hours per month
Increased revenue with better customer retention and attracting new customers 
Grew customer base without adding staff or contractors