COIT
Accelerated development and marketing conversions using the Pantheon WebOps platform.
Image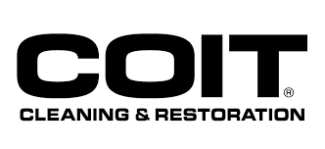 Introduction
For 70 years, COIT has been the cleaning and restoration industry leader with innovative technology, superior cleaning methods and a commitment to customer satisfaction. They have cleaned over 12 million homes, over 3 billion square feet of commercial carpeting, and restored thousands of homes and businesses after natural disasters. Despite a tradition of technical innovation, COIT was lagging behind a critical component of its business—its website. 
When Sara Arlia, VP of Marketing, joined COIT she already knew that developing a new, more modern, mobilefriendly website was critical to COIT's success. Then, on March 15, 2018, the importance of the website became painfully apparent when it crashed for a full day. "Our entire business was offline," says Arlia. "In the old days, with phone books, people could easily find you, but with our website down, the phones came to a halt and, obviously, no web orders were coming through."
Approach
Accelerating a Redesign
COIT and Kanopi Studios adopted an Agile methodology that leveraged Pantheon's workflow throughout the site build so the team could work together seamlessly. By standardizing on the Pantheon tooling, the team found it easy to bring on new team members as needed. At the height of the project, five different developers were working together on the redesign, which increased development velocity without introducing overhead or friction.
"Building one website to service all our locations was a major undertaking."

—Sara Arlia, COIT's Vice President of Marketing
178% Conversion
rates improved.
78% Increase
in page views.
20% Decrease
in bounce rate.
Why Pantheon 
The development team implemented an automated continuous integration and delivery (CI/CD) process using Terminus, Pantheon's command line interface (CLI) and Multidev workflow. Each time the development team made a change on the site or worked on a new feature, they were able to automatically spin up a new environment on Pantheon to preview the change. This meant the marketing team and Kanopi could evaluate and test new features throughout the redesign process. 
Optimizing Conversion with Pantheon 
"The number one thing is not to trust your gut. Validate your assumptions," says Kanopi CTO, Katherine White. Being able to quickly test and deliver changes is critical to conversion rate optimization (CRO). "CRO is very much the science of marketing. You make a change and we track it and evaluate it and see if it works. If it doesn't work, we make another change. If it does work, we tweak another variable. It's part of what makes this so fun." 
Conversion rate optimization is very much the science of marketing….It's what makes this so fun. 

- KATHERINE WHITE, CHIEF TECHNOLOGY OFFICER, KANOPI STUDIOS 
"Best practices may not be the best thing for your audience," says White. "You know your audience better than anybody else, so do your own testing and validation. Best practices may be a good place to start, but don't assume that they're going to be what works best for you."
Results
By leveraging the WebOps capabilities of the Pantheon platform, Kanopi Studios and COIT were able to deliver the redesigned site in less than four months, coming in ahead of schedule and under budget. COIT saw immediate growth in its business as the site went live, with instability and slow page loads now a thing of the past.
The new, faster, more stable, and mobile-friendly site exceeded business expectations: 
Online conversions improved by 178%
Page views increased by 78%
Site bounce rate dropped by 20%