Aeroméxico
Mexico's flagship airline uses Pantheon and WebOps to cancel downtime, accelerate development, and monitor performance for an excellent customer digital experience.
Image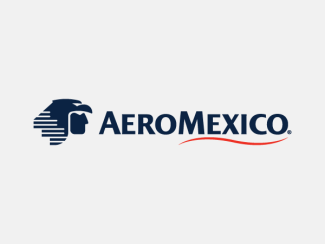 Introduction
Aeroméxico is Mexico's largest international airline and is well known for its innovation and safety. Aeroméxico operates flights to more than 90 destinations, including Mexico, North, South, and Central America, the Caribbean, Europe, and Asia.
In 2015, Aeroméxico extended its partnership with Delta so both airlines could give Mexico and U.S. travelers a seamless flight experience. The opportunity came with a challenge for Aeroméxico: Align its website experience with Delta's and serve millions of customers a month on its website, mobile apps, and airport kiosks. 
Approach
Ensure Uptime with Two Active Site Options
Aeroméxico adopted Pantheon WebOps as its critical backbone. 
The first order of business was to build a highly available network configuration. Aeroméxico worked with Pantheon to deploy an active/active configuration model for production servers, where content syncs between the two configurations. Should the primary site go down, the secondary site will immediately take over with no loss of data or transactions. The Pantheon team integrated the WebOps platform with the airline's Akamai content delivery network (CDN) configuration to enable the deployment.
The immediately available secondary site gives Aeroméxico high confidence in the site's reliability. Soler said, "When our site failed two years ago, it was a serious loss. That can never happen again. We went with Pantheon, and we are confident that even if our site goes down, the secondary site will immediately take over."
The active/active configuration also balances site traffic between the two configurations and supports Dev-Test-Live, enabling the developer teams to develop content and apps efficiently. 
The content team easily adds additional content every day directly in Live. Multidev lets the application development team work asynchronously on different projects and features without accounting for dependencies. The team uses the Test environment to verify and quickly reintegrate apps before going Live. 
To make the most of Pantheon WebOps and its advanced software tools, Aeroméxico used Pantheon's practitioner training program to get its entire development team trained on the platform. The airline also signed up for the Pantheon Diamond tier, which provides a Dedicated Customer Success Manager (CSM) and 24/7 expert support. 
Soler said, "We were launching a major holiday campaign and expected very heavy usage on the website. Pantheon with New Relic enabled us to proactively monitor our applications and easily identify any potential issues before the campaign went live. We made a few changes and ended up with a high traffic, high sales, flawless campaign." 
We went with Pantheon, and we are confident that even if our site goes down, the secondary site will immediately take over. 

— Daniela Soler, Systems Development Manager
Challenge: Always-On, No Matter What
With millions of customer visits a month, Aeroméxico needed to innovate web and mobile development, ensure high performance, and strengthen critical availability and reliability. The airline also sought to align design standards to support cross-promotional campaigns with Delta efficiently.
The IT organization swung into action to select a new web platform. Core requirements included a high-availability platform that would remain available to customers even during server downtime. The Aeroméxico team looked to improve the efficiency and pace of its DevOps team's web and app development. The team also added a second instance of Drupal 7 for an active/active deployment, which protected website data and kept visitors from experiencing errors on the front-end. 
Finally, the team needed to deploy resource monitoring to manage heavy traffic for seasonal ticket sales, which in the past had overwhelmed the website and led to lost business and unhappy customers.
Why Pantheon: A WebOps Platform that Delivers 
Aeroméxico turned to Pantheon and its proven track record of enterprise-level reliability, uptime, and performance. Expert training allowed the teams to reap the benefits of the platform rapidly.
Pantheon's high-availability architecture coupled with an active/active deployment solved the airline's biggest challenge: Keeping the site online even under heavy traffic conditions.
The support team of Pantheon is great, very responsive, and very fast. We get expert answers within the first 15 minutes of asking a question or reporting an issue.

— Daniela Soler, Systems Development Manager
Results: Confidence, Reliability, and Great Customer Experiences 
By choosing Pantheon as its web platform, the Aeroméxico teams immediately won back valuable time and resources from managing its tech stack. Developers put the saved time back into developing user-facing features to enhance the customer experience.
Downtime is a thing of the past with the active/active high-availability configuration, even with millions of monthly customer visits and even higher traffic during sales events. Performance monitoring runs from Pantheon's dashboard, which frees up developer and IT time. 
Utilizing Pantheon's practitioner training program and tools like Multidev and Terminus, Aeroméxico was able to confidently adopt WebOps practices and unlock new levels of productivity for its web team.
Soler also appreciates Pantheon's expert Drupal support for critical modules like Drupal's multilingual translation capabilities for Aeroméxico's websites, mobile apps, and airport kiosks. No matter where a customer is accessing the Aeroméxico site, Pantheon reliably delivers the content.
Pantheon gives us the freedom to spend more time on delivering great experiences to our customers. 

— Daniela Soler, Systems Development Manager