Adaptive Reduced Security Management Overhead by Nearly 96% with Pantheon's Tools
Learn why a Drupal agency switched over from Cloudflare and AWS WAF to Pantheon's AGCDN.
Image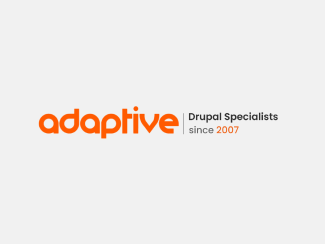 Adaptive is an experienced Drupal agency based in the UK. Its clients range from corporate brands to international non-profits, including some well-known names like Reuters Events and the Institute of Physics. 
Two years ago, the agency moved 30 sites to Pantheon to achieve economies of scale. All of Adaptive's clients on Pantheon's WebOps platform switched to Advanced Global CDN (AGCDN). This enterprise-grade tool secures websites against unwanted traffic on the edge and enables advanced site management.
The impact was immediate. "Our infrastructure team has gone from constantly tackling issues to having time to do all those little jobs that are important but are always set aside because something was metaphorically on fire again," said Dan Frost, Managing Director at Adaptive. 
Here's why Adaptive gave their properties an upgrade. 
Image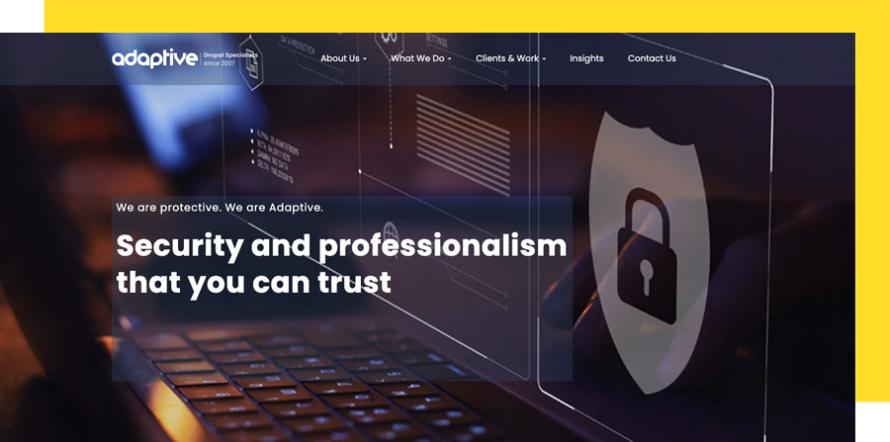 Challenge: To Be or Not to Be (Secure)
Adaptive has been in business for more than 15 years. Before Pantheon, the firm hosted its sites on AWS. Where a CDN was required, they used Cloudflare and the AWS WAF.
"It was incredibly difficult to manage," said Dan. The team had multiple configurations for each of their 30 environments: "By far our biggest problem was our hosting and DevOps infrastructure being under two different roofs. It was a massive distraction that required three to four full-time people to manage it."
 As an example, Dan recalled their customer Adder Technology, a global manufacturer of informational technology hardware. Their previous WebOps setup on AWS required configuration changes during deployments, as well as many rules and exceptions to be managed, such as Drupal admin pages. As a result, their website was inefficient and difficult to maintain. It also often had to be put into maintenance mode for longer periods than desirable whilst deployments were made.
A similar story haunted Direct Digital, a camera and lighting equipment rental company. Their hosting provider wasn't reliable, or secure. Page loads were slow, recalled Dan. 
AGCDN: Is it for Everyone?
The Adaptive engineering team said that it didn't matter if the client had a global presence or not. The AGCDN suite of tools makes sure there are no DDoS attacks or caching and performance issues. Users can deploy location-based blocking, redirection and IP blocklisting. Additionally, the solution brings a full suite of edge security capabilities that ensures site integrity with a CMS-tuned web application firewall (WAF) and a Rate Limiting feature to guard critical assets.
Even if a site doesn't have an international audience, it will still be getting traffic from around the globe; serving this traffic from local points of presence rather than it hitting the servers can only ever be a good thing.

- Dan Frost, Managing Director at Adaptive
When it comes to explaining security benefits to clients, Dan said the conversation is different between marketing and IT departments. IT's primary focus is on security and industry standards whereas marketing "just want things done and rely on us for the best advice". 
For example, marketing understands how important multi-factor authentication is because a bad actor is only one step away from logging into the website, editing or deleting content and ruining the brand. As for IT teams, once they learn about security accreditations (Adaptive has ISO 27001 and Pantheon has SOC2), they are happy to offload security.
When you work in IT for a long time, you understand the value of paying for things not to go wrong. And then a few years down the line, someone asks, 'Why are we paying for that?' We answer by saying it's never gone wrong. It's like paying for high-quality power surge protectors. You don't want frequent outages, do you?

- Dan Frost, Managing Director at Adaptive
Results: 30 WAF Configurations Down to One
For the Adaptive team, replacing Cloudflare and AWS WAF meant reducing 30 discrete WAF configurations down to one. They also cut their infrastructure team resourcing from four people to one, repurposing the staff into other key areas of the business.
Ease of management enabled Adaptive to dive into clients' issues deeper. For Adder Technologies, for example, the combination of Pantheon services and Drupal resulted in average page loads going down from four seconds to one. Further bespoke solutions added by the Adaptive team made page loads even faster. 
AGCDN also gave Adaptive peace of mind. When clients talk to them about after-hours coverage, the agency says they don't offer it simply because they manage security issues properly during regular business hours. "AGCDN is not just about cost savings," said Dan. "It's the hearts and minds of our team having the surety to deliver on our service."
Adaptive chose AGCDN because it's a one-stop solution that requires minimum configuration, zero maintenance and little intervention.
Our move to Pantheon was, among other things, prompted by wanting to get back to concentrating on our core Drupal support and development business. Infrastructure management issues had become a distraction and too large an overhead, and this included management of CDNs, WAFs and the like. With the AGCDN we can largely leave it to do its thing, but we still have the option to manage exceptions as and when circumstances require.

- Dan Frost, Managing Director at Adaptive