The Anatomy of WebOps Teams: Pantheon's Experience
Yulia Popova , Senior Manager, Content August 3, 2022 Reading estimate: 4 minutes
Learn what talent you need for a successful website experience
Image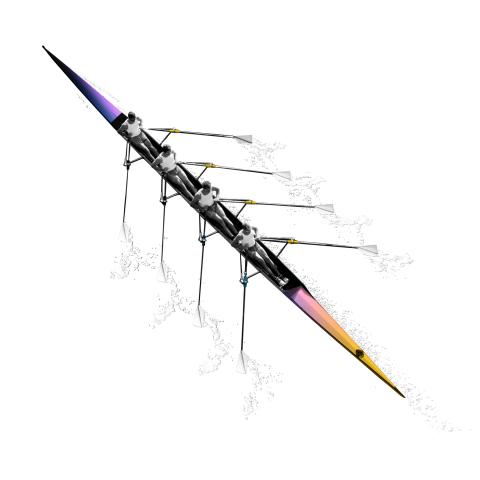 Web teams have many faces. Industry, vertical and the size of a business, among many other variables, will dictate who is responsible for the company's digital presence. In some organizations, IT holds the reins of the website experience. In others, it's a mix of developers and marketers. And then there's a new breed that Pantheon stands behind: a web operations (WebOps) team made up of cross-functional talent with technical, creative and product skillsets.
WebOps teams practice a flexible, iterative and value-based approach that helps achieve business goals faster. Imagine you have a project manager, a developer, a content writer and a designer at one table. It means no more waiting three months for a new product page or a marketing campaign! We like to compare the WebOps mindset to team sports: there's no place for a siloed quarterback or a lone dribbler. 
Of course, Pantheon wasn't born that way. When Director of WebOps Karla Lawson joined Pantheon, she recalled her team's role in the Marketing organization was far from strategic.
She had one and a half developers (one was part-time), a part-time project manager and a growth engineer. "They were more of an order-taking group executing on tactical requests, such as website fixes and building new pages," recalled Lawson. "I wanted to create visibility into the expertise that the team had beyond coding to help influence and guide marketing goals."  
Fast forward a year, Lawson's team spearheaded many projects that led to a 100% YoY increase in page views, a 93% YoY increase in conversions and almost a 50% decrease in bounce rate. Now with a team of seven, Lawson drives content strategy, empowers the Marketing team with an automated data dashboard, leads experimentation efforts and prepares the site migration to the latest version of Drupal. Here's how she did it. 
Learn from Experience
From web product management to digital products director, Lawson has experience with web team structures of all stripes. "Those companies where entire marketing departments, from developers to UX to content, are focused on entire web experiences work best," she said. "A hybrid setup where a developer is outsourced is common because of outstripped in-house resources," but it doesn't impact performance as long as there is a product manager to help devise and drive the vision for the web experience, she added. 
At Pantheon, Lawson faced "a backlog and frustration mounting across the marketing team in terms of the speed, effectiveness and visibility into  the work they were doing." She saw an opportunity for Pantheon to become the example for WebOps teams and to get the site to a point where both Sales and Marketing could point to the site as an example of what can be accomplished with WebOps and the Pantheon Platform.
Lawson hired a web scrum master, two more web developers and a digital strategist. For the organization the size of Pantheon - 500+ employees worldwide - it was a necessary step. But Lawson said that to adopt the WebOps framework, regardless of the company size, you need to evaluate your existing website talent first and then apply it to a WebOps structure. You may already have what it takes and all that is left to do is unite and align!
Scope Out Your WebOps Projects
In her first year as a WebOps Director at Pantheon, Lawson dove into metrics first. Her team analyzed site performance for growth and presented behavioral insights and SEO learnings to the wider marketing team. The findings led to a focus on three programs: experimentation projects, growth architecture and website development. The team now follows an agile sprint process to plan work strategically and to connect with other teams. 
By the end of the year, the WebOps team will be ready to report on the site migration, new chatbot findings and the launch of a new personalization feature. These kinds of changes bridge the gap between different functions in Development and Marketing and align teams on overall business goals. 
Who Needs a WebOps Team?
Just as web experiences continue to evolve so do web teams. It used to be about hosting first  followed by the "people who code," and now we are looking at cross-functional teams that carry the online business forward. 
Pantheon's CEO and Co-Founder, Zack Rosen, described a modern website as a "living, breathing marketing asset that requires constant care. It's the center of any digital marketing investment you are going to make, and it needs to be agile and iterative."
Lawson agrees with that definition. If the company treats its website as a product, then it should manage it as a product. The WebOps approach to building and managing web experiences is the type of organizational change that will ensure a measurable impact on the bottom line. 
Try Pantheon for Free
Join thousands of developers, marketers, and agencies creating magical digital experiences with Pantheon.