Salesloft's Growth Marketing Lands 70% Increase in Leads with Pantheon on WordPress
Growth Marketing Lands 70% Increase in Leads with Pantheon on WordPress.
Image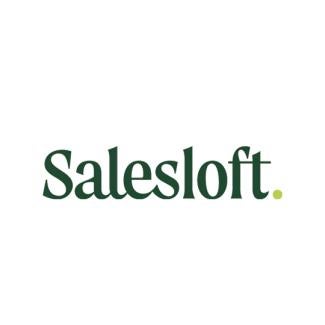 Salesloft is a leading sales engagement platform that helps sales teams drive more revenue. This global SaaS organization – ranked as a top vendor in The Forrester Wave™ 2022 report – deems its website operations critical to its business. 
But success did not happen overnight. When Ian Norton, VP Demand Generation and Digital, joined Salesloft, the US-centric company had recently opened its UK office. Its expansion into the EU market prompted the company to switch its hosting provider from Flywheel to Pantheon.
"I learned that website outages had become a serious problem," Norton recalls. "With our hosting provider and sole developer in the US fast asleep during the UK team's window to drive leads and sales, our hands were tied when our website went down," he explained.
In 2021, the company faced new challenges, and with marketing owning the website, it fell to Norton and his team to address them. Here's how marketing integrated Pantheon alongside its Martech stack and set up Salesloft for a successful website relaunch and a global debut on WordPress.  
Image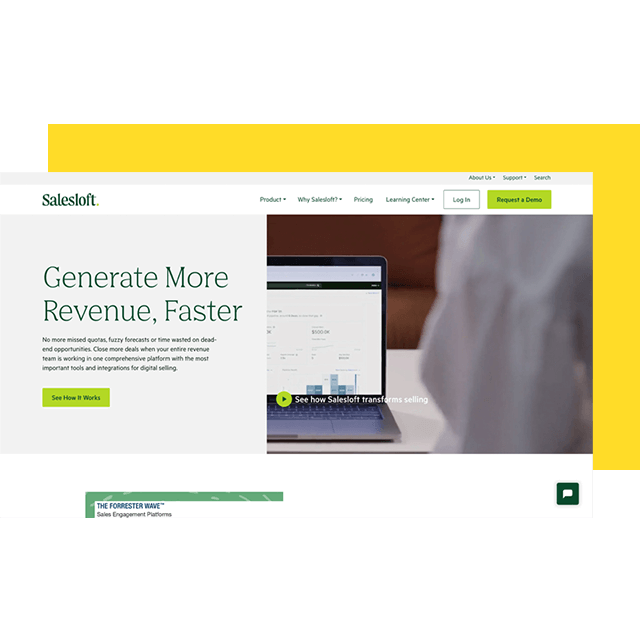 Challenge: Website Hiccups and Security Concerns Imperil a Global Website Relaunch
Salesloft was poised to expand its global footprint and launch a major website rebrand. With 70% of the company's new business coming from its website, fast and consistent performance was critical.
Our website introduces prospects to the first human touch they'll have with our company. So making sure we deliver a quick, seamless experience to our audience is a top priority.

- Ian Norton, VP Demand Generation and Digital
But the website's Sucuri firewall, which the company had put in place to provide an extra layer of security, was causing performance issues. "The firewall quite often just fell over," Norton said. "It was frustrating that the website appeared to be down when it was actually the firewall."
In addition, incorrectly formatted images were slowing down page load speeds. Since the rebranded website was going to feature even more visual assets, the team needed to fix image optimization (IO). 
Norton turned to Pantheon for its WebOps capabilities to debut a fast, consistent and secure global website that would easily accommodate anticipated traffic spikes without skipping a beat.
Approach: Pantheon's WebOps Suite of Tools Boosts Security and Page Load Speeds 
Norton added Pantheon's Advanced Global CDN (AGCDN) with WAF IO to create an all-in-one solution that covered the marketing team's bases: security, fast-loading pages and streamlined management.
Pantheon's web application firewall (WAF), which is custom-configured for Salesloft's WordPress CMS, went far beyond eliminating the website glitches caused by the company's previous vendor. It also ensured site integrity with a CMS-tuned firewall. Additionally, Salesloft was able to curtail malicious traffic, including brute-force login and denial-of-service (DoS) attacks on critical assets, with rate limiting, giving them peace of mind ahead of the global launch.
Pantheon's IO delivered stand-out performance even by Norton's rigorous standards. "I studied compression algorithms and IO at university and I also used to be a developer," he explained. "So I know how much an image that's not delivered in the right format or sized appropriately for optimization can slow down page loads."   
Salesloft also relies on Managed Updates to run the website's core, module and plugin updates. This feature boosts website security and reliability and enables the two-person development team to efficiently support 55 marketers across two continents.   
Results: Salesloft Doubles its Traffic on Pantheon
Norton describes the day the rebranded website launched as one of the most stressful days of his career. There was a lot on the line for Salesloft: the company had press releases going out, live webinars and a $1M-plus advertising campaign—all pointing to the new website.
"We weren't just changing the website's fonts and colors; it was a complete visual switch," he explained. "And the only developer we had at that time was out on maternity leave! I remember being on the phone with the Pantheon team, stressed out that I would have to figure out environments. But the switchover was simple and instant."
That day, the Pantheon platform easily handled an enormous traffic spike—nearly an 80% increase. In the months that followed, the marketing team more than doubled its website traffic year-over-year and landed an impressive 70% increase in leads. Norton credits Pantheon's stability and performance as instrumental to delivering the new brand and giving the marketing team confidence to make a "big bang" in the marketplace.
The Pantheon platform continues to accommodate significant traffic spikes. For example, the day Salesloft was named a "Leader" in The Forrester Wave™, the website saw a 60% traffic spike. 
We've always got that trust and faith that the website will remain steady on Pantheon. I liken it to an IT department: When it's working well, nobody praises it, but when it breaks, all hell breaks loose. And Pantheon just always works.

- Ian Norton, VP Demand Generation and Digital
Looking ahead, Norton wants to bring the company's knowledge base site and several microsites that will serve as valuable sales tools under the marketing domain. "Ideally, marketing needs to control everything we put out," he said. "Our website is our shop window to the world, so we're very keen to ensure high quality and brand consistency across the board."