Pantheon Helps Curb Cyber Attacks On The Union for Reform Judaism
Learn how Pantheon helps this national non-profit scale both on WordPress and Drupal.
Image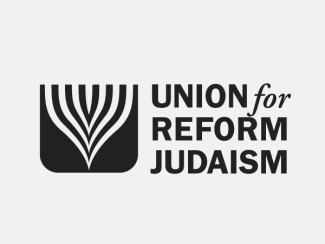 Introduction
The Union for Reform Judaism (URJ) is a non-profit that works to motivate and mobilize people to participate in Jewish life. The organization represents nearly 850 Reform Judaism congregations in North America and runs 300+ websites. 
As a religious organization, the URJ is a frequent target of cyber attacks. With legacy providers, "we had multiple site slowdowns or complete freezes. My developers had to scramble every time we were attacked to try to put out the fires," said Jill Peltzman, Creative Director at URJ.
Security and performance issues were the main reason why Peltzman started looking for a new web operations provider and landed on Pantheon.
Approach
With our previous providers, our user experiences were completely compromised any time traffic spiked, so we were missing out on marketing opportunities big time during our main holidays. Now, with Pantheon's enterprise-grade security, easily-scalable infrastructure and engineering tools, our developers can focus on building sites that are search engine-optimized and accessible, and that's definitely contributed to our sites' success."

- Jill Peltzman, Creative Director at the URJ
1/2 Million
Unique page views per month
1 Second
Average server response time
0 DDoS Attacks
Slowed the site down
The Challenge of Running a Dual CMS with Multiple Providers
The URJ runs its digital enterprise both on WordPress and Drupal. URJ's three flagship websites on Drupal require complex functionality, such as Salesforce database integrations, to drive lead-generating campaigns and raise donations. 
Hundreds of URJ's WordPress sites serve congregations across the country providing important information to local communities about holiday celebrations, events and religious schools. "All of our sites are vulnerable to attacks because we are all Jewish institutions, and therefore targets of the increasing incidents of antisemitism," explained Peltzman.
In addition to security concerns, the URJ was bogged down by page latency. Seeing an average of half a million unique page views a month, their flagship sites would take 10 seconds or more to load. "Every time we mentioned our slow page load speeds, our legacy provider just recommended we buy more hardware," said Peltzman. The burden of working with multiple managed hosting providers was beginning to weigh on the URJ.
Image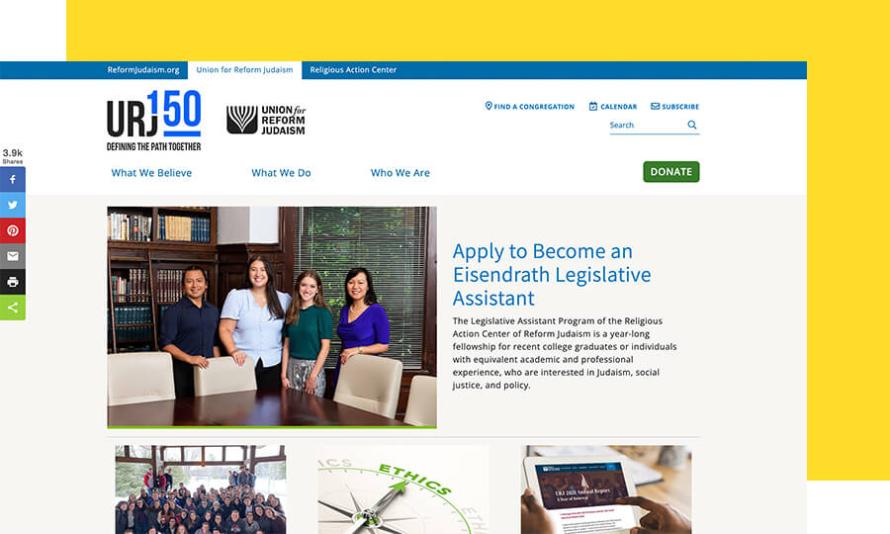 Pantheon's Business Impact: No "Small Potatoes" 
Consolidating on Pantheon brought order and efficiency to Peltzman's digital enterprise. Cross-functional work with two web development agencies and two in-house system administrators became more streamlined. And security was no longer a daily battle. 
"I'm sure hacking attempts on our sites continue on an hourly basis, but I don't think a DDoS attack or hacking of any kind has slowed down our sites since we moved to Pantheon," said Peltzman.
Immediately after the migration, the average load times on Drupal went down from 10 seconds to six. The average server response times dropped from 2.2 seconds to one second. The marketing side of the house saw organic traffic improvements and a decrease in bounce rates, which sometimes reached 90% with legacy providers.
"We're here to serve and educate our audience, engage new participants in our programs, and bring in donations to support our mission," Peltzman said.
The quality of support has surged too. 
"I'm not treated like small potatoes," Peltzman said. "I think Patheon cares for us as much as it would for a multi-million-dollar company. It's important to have not just a place to stick your websites, where you're left to your own devices. You want somebody who cares about your business and your bottom line."